Why I'm Tired Of Mental Health Awareness Events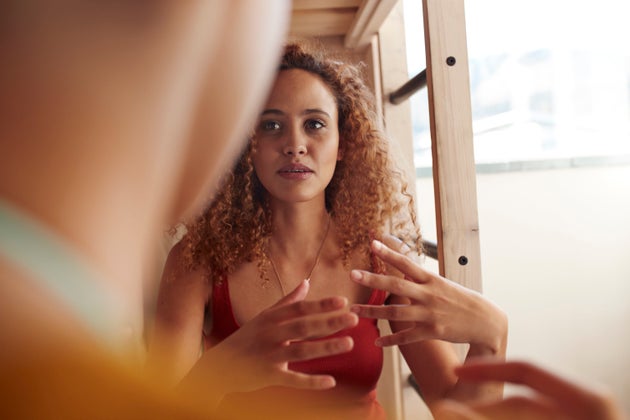 This is Mental Health Awareness Week. The necessity of such an event is without question. Despite the anti-stigma charity Time to Change showing improving attitudes in over four million people in the UK between 2008 and 2016, misconceptions about mental health still exist amongst the general public. Royals, celebrities, and activists like myself who've had their own experience of mental health problems, will get together this week to promote better understandings of psychological health and wellbeing – fighting the stigma we've all-to-often experienced first-hand.
Yet, despite my own difficulties and lending my voice to awareness campaigns, more and more I am left feeling uneasy by all this talk about mental health. With each year that goes by, I become more convinced that if things really are to change, then so much more is needed than conversations – however valuable they are. Awareness is essential but is only the starting point when it comes to promoting mental health and wellbeing.
These are my reasons why:
1) Talking about mental health isn't a substitute for treatment
The stigma around mental health still has a damaging impact on people living with mental health problems – so much so that some people report the stigma they've experienced as even harder to deal with than the mental health problem itself. I only have to look at my own story to see how the systems around me were unwilling or unable to provide a supportive environment because of a lack of awareness about mental health.
My school treated me as badly-behaved rather than understanding the barriers I faced to attend school when I had anorexia. My employer threatened me with disciplinary action when I became too unwell to work but hadn't previously disclosed my eating disorder for fear of not getting the job in the first place. My friends and family had no support, didn't know how to talk about eating disorders and struggled to support me in my recovery.
Of course I wish this had been different. But not even the most understanding employer, helpful school or well-supported family would have meant that I didn't also need specialist treatment. I would still have been unwell.
Being able to talk about your problems, however cathartic, is not the same as therapy or treatment. Yes, silence and secrecy are extremely powerful factors that can fuel the loneliness, pain and suffering of a mental health problem, and …
Source:: The Huffington Post – UK Entertainment
(Visited 3 times, 1 visits today)