How To Keep An Eye On Your Children When You're Blind Or Partially Sighted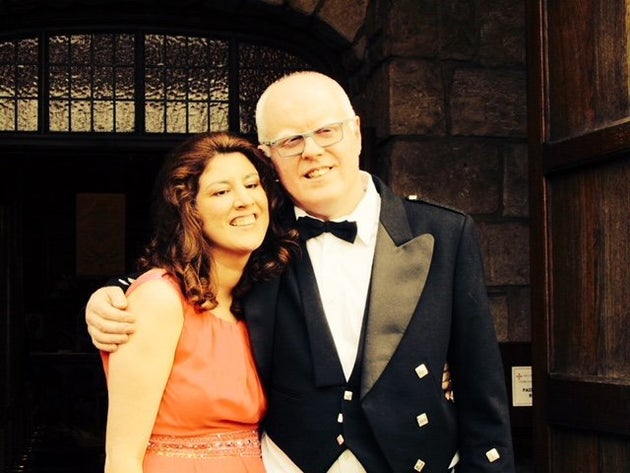 We are visually impaired parents to Tadhg, aged three and Arlo who's three months old. I have albinism which severely restricts my sight and increases my sensitivity to bright light, and my wife Emma is blind. Here's a bit about our experience as visually impaired parents.
Like many couples, not long after we got together, we found ourselves having that inevitable conversation – 'So, how do you feel about having children?'
As is the case with many commitment shy blokes in their 30s, I tried to avoid answering the question at first but it quickly became clear that we both wanted two children, if possible.
Often late at night, we would quiz each other about the practicalities. How would we cope if our toddler escaped? What if the baby was sick and we needed to give medication?
Not driving and getting around were obvious issues. But those were just practicalities. All the way through our lives, we had both been doggedly determined and constantly keen to find ways around obstacles that appeared to be blocking our paths.
We also figured that if our child had a visual impairment, then we would be well placed to support them.
We went through the motions of genetic counselling to be told that we were unlikely to have a child with a visual impairment – but to be honest we had already made the decision to go ahead and soon after we became pregnant with our first child.
Almost ten years after getting together, Tadhg arrived into the world to the soundtrack of 'I Believe I Can Fly' by R Kelly.
Suddenly, all of those late-night questions made sense. Being in charge of a tiny human was every bit as challenging as we had imagined, and then some.
The early days at home with our new baby were genuinely quite stressful. Firstly this was about the obvious adaptation to parenthood. Secondly, he was a tricky baby due to allergies and a case of silent reflux. Thirdly, we needed to find nonvisual ways of doing certain things.
Up until this point, we both had endless workarounds and strategies for child free life, but for the first time, a little person was entirely dependent upon us.
Like many new parents, we found ourselves asking questions like, should we have gone ahead with children? Were we up to the job? Being visually impaired meant that we felt much more …
Source:: The Huffington Post – UK Entertainment
(Visited 1 times, 1 visits today)