Mum Of Anorexic Teen Pens Heartbreaking Letter To Jeremy Hunt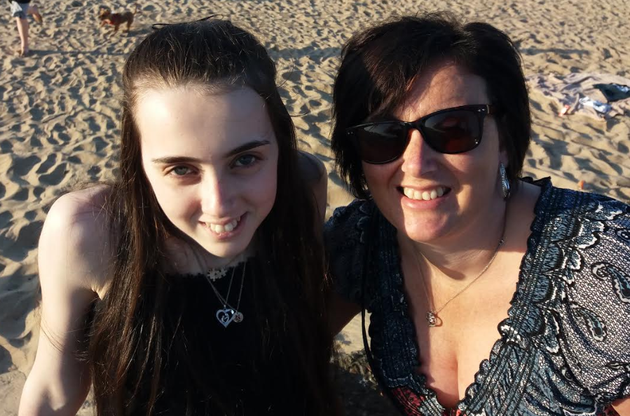 The mum of a teenager hospitalised due to anorexia has penned a heartbreaking letter begging health secretary Jeremy Hunt for help.
Kristen Goodchild, whose 15-year-old daughter Natalia is dangerously underweight and being fed through a tube, has accused the government of making "unfulfilled pledges" to do more for children's mental health.
The County Durham family say they were consistently fobbed off when trying to seek help for Natalia in the early days of her illness, and said the NHS could have been saved "thousands of pounds" had the teenager been treated straight away.
In her letter to Hunt, who announced a £5m plan to support youngsters' mental health earlier this year, Goodchild details her long struggle and asks for ministers to intervene.
"Natalia was admitted to University North Durham Hospital on the 23rd of February weighing [redacted*] and her kidneys failing and is now refusing solid food of any description," she wrote.
"Up until November she had been calorie counting, but having at least one meal in the evening and during December we sponsored her to have breakfast each morning from a Kellogg's advent calendar.
"I genuinely believe early psychological intervention could have saved Natalia this ordeal and the NHS a whole lot of money, especially if we were taken seriously way back in September."
HuffPost UK reported earlier this year on the family's battle to secu a bed for Natalia in the specialist Evergreen eating disorder centre, where she remains.
But Goodchild, 43, said she had been forced to contact her local MP, Labour's Laura Pidcock, after the unit ran out of the nutrient products used by Natalia and she began to self-harm.
"You yourself are a parent of three children, imagine if instead of my daughter it was one of your children suffering in this way," her letter goes on.
"There are many hard-working and kind staff at Evergreen, but Natalia and ourselves are crying out for more psychological help for her.
"As a parent it is heart-wrenching when she shakes profusely when asked to drink water, refuses in the hospital to drink Dioralyte because it has 12 calories in and has had to be [tube] fed under restraint.
"Evergreen is the right place for her – being brutally honest, without them she would die – but without more psychological help, she is never going to be well enough not to need interventions.
"I really hope you can prove me wrong and give me …
Source:: The Huffington Post – UK Entertainment
(Visited 4 times, 1 visits today)