Kristin Cavallari won't put her kids on her show, claims to not 'really show' them on IG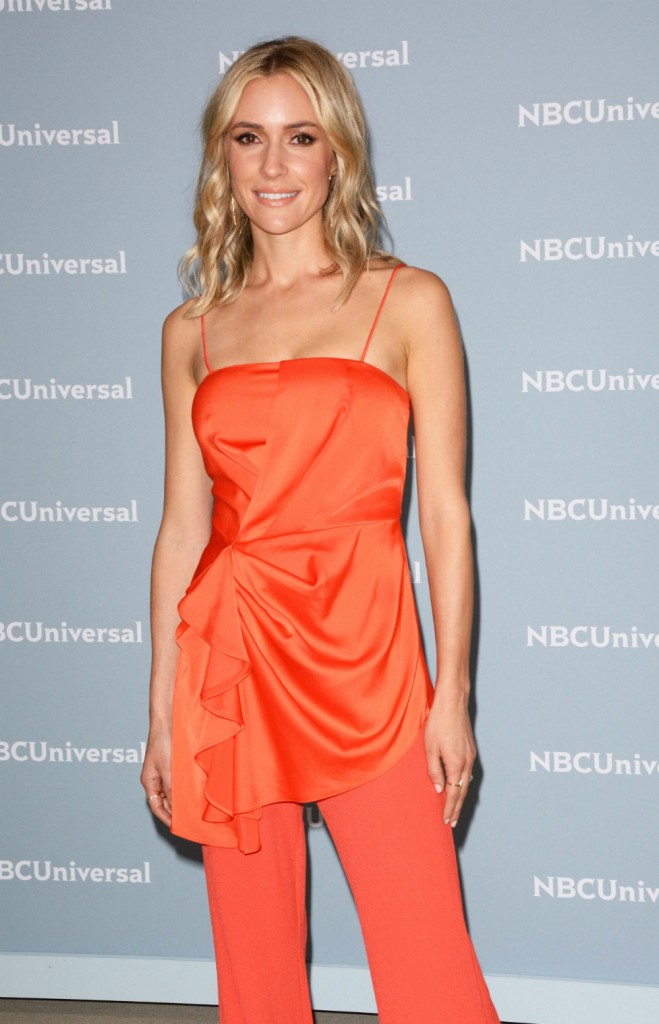 I'd completely forgotten that Kristin Cavallari and husband Jay Cutler sold a realty show called Very Cavallari. I actually kind of like that name, although this world needs another reality show about as much as salamander needs Wellingtons. As Corey reported when the show sold, it's a more of a Kristin-centric show – her new shop, her life in Nashville, how she juggles home and business, etc. Even though the original talk was it was a show for Kristin and Jay, I guess he's only an addendum, which is fine. I mean, what's he going to do, teach us how not to complete a pass?
However, since the beginning, Kristin has made it clear that her children would barely be featured on the show. And according to her latest interview with Giuliana Rancic, that is still the plan because she believes they should get to make that choice on their own.
Kristin Cavallari is returning to reality TV with her new show Very Cavallari. However, you won't see her three kids—Camden, Jaxon and Saylor—appear on the show.
The Laguna Beach star explained the reasoning behind the decision while walking the red carpet at NBCUniversal Upfront 2018.
"I don't even really show my kids on social media," The Hills star told E! News' Giuliana Rancic. "They're 5, 4 and 2. When they're old enough to make that decision, that's one thing. For right now, I just want to keep them kids."
However, fans will get to see Cavallari's husband Jay Cutler on the show. Although, she said their relationship isn't driving the show. Viewers will also get to see Cavallari as a best friend, an entrepreneur and a star on E!.
"It's really everything in my life," she said. "The beauty about this show for me is it's not solely based on my relationship with Jay. That's not what's driving the show. It's about my 24-year-old staff. You know, I'm relying on them to bring the heavy drama. So, it's the best of both worlds for me."
[From E!]
Kristin does post pics of her kids on her social media – a lot – but not full-face photos. Mostly, they are photographed from behind. This famously led to Kristin being accused of starving her children when a group of people decided to over-analyze her children's backs in swim trunks. I'm curious how they will avoid showing the kids since her being a mother is part …
Source:: Cele|bitchy – News
(Visited 6 times, 1 visits today)