Kate Winslet is 'sort of uncomfortable' when women wear 'show-off clothes'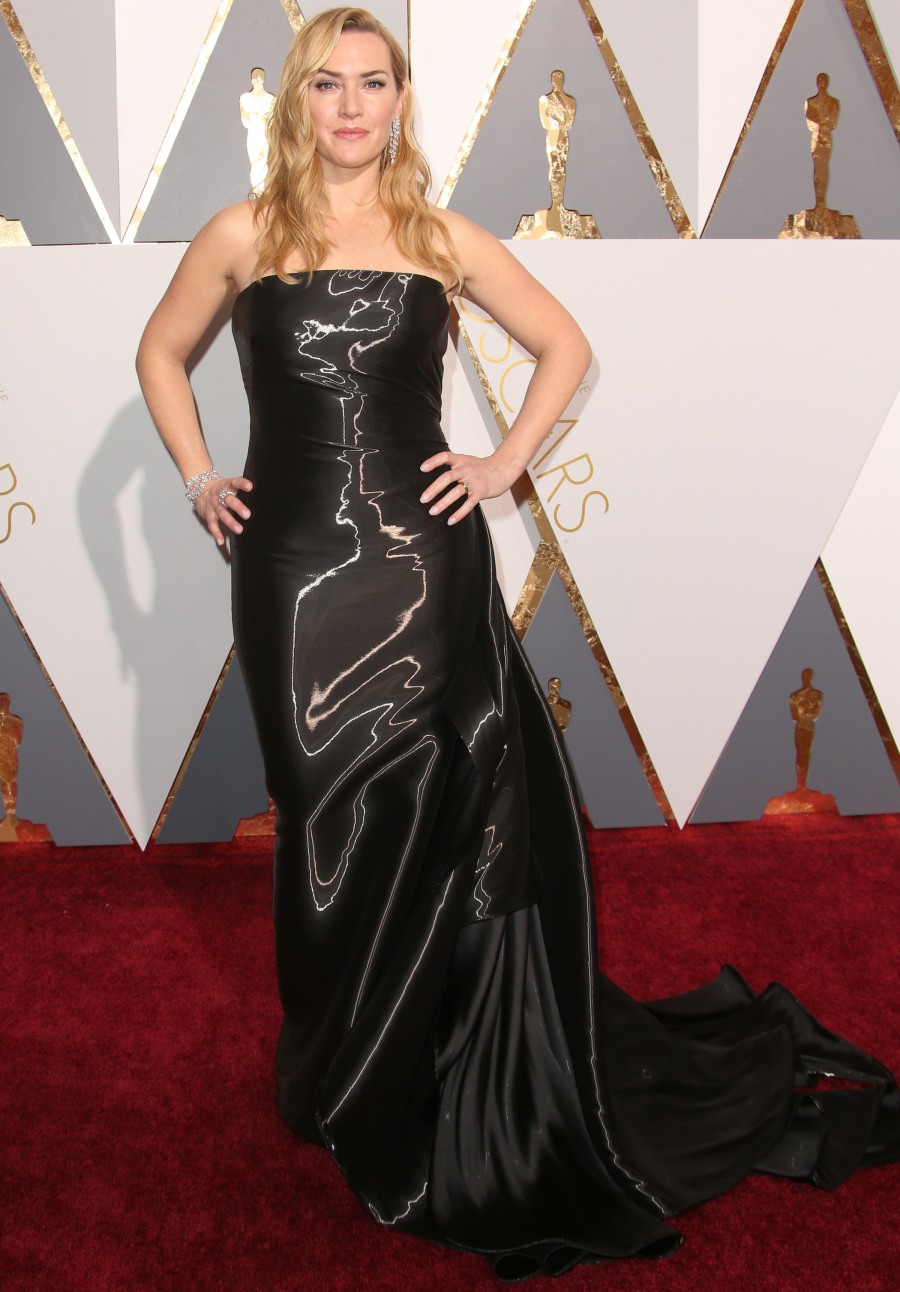 While I love to talk sh-t about fashion, I do believe in this fundamental truth: do your own thing. Let other people do their own things. If a person is not hurting anyone and they're not being crazy-offensive, just let them do their own thing, for the love of God. I fundamentally don't understand the body-shamers and concern-trollers, etc. I mean, I'm a judgy bitch too – I love to judge what people are wearing. But if someone feels great in a dress, that shows. If you can tell that a woman is really feeling herself in a particular look, that affects my opinion of the look too. Plus, discussions about fashion are discussions about female autonomy, and they are discussions about the choices a woman makes for herself and her body and what she will "show" and what she won't. But for Kate Winslet, she'd like to start a movement where women are encouraged to cover up more, because she believes it's… like, tacky, for women to want to be looked at?
Oscar-winner Kate Winslet is regarded as one of Hollywood's most elegant adornments, never failing to display her old-school glamour on the red carpet. Now the 42-year-old, admits she's concerned women reveal too much flesh in a bid for attention.
'There's something sort of uncomfortable to me about seeing women who are clearly presenting themselves in a way that's designed to make people stare, but not for the right reasons,' warns Winslet. 'When I walk into a room, I hope to have interesting conversations with people; I'm not interested in whether people look at me or not. In fact, quite the opposite. If I have to come to an event, it's always nice to feel a bit pulled together, but nothing that draws too much attention. My mother always said, 'I don't like show-offs, please don't wear any show-off clothes.' Even when I became the me post-Titanic, she would still say, 'Please, darling, don't wear anything that draws too much attention.'
[From The Daily Mail]
"There's something sort of uncomfortable to me about seeing women who are clearly presenting themselves in a way that's designed to make people stare, but not for the right reasons…" Y'all make fun of Emily Ratajkowski, but how is it that Emily has it right and Winslet has it wrong? Women …
Source:: Cele|bitchy – News
(Visited 6 times, 1 visits today)