Capita Condemned For 'Widespread Failures' In Delivering NHS Backup Services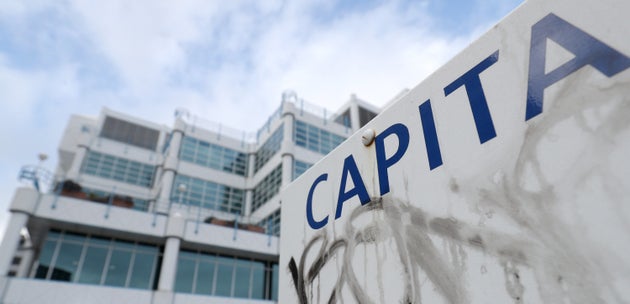 Family doctors, dentists and opticians are suffering from "widespread failures" as a result of the NHS contracting out back-up services to private sector firm Capita, the UK's spending watchdog has said.
In a damning report, the National Audit Office warns the problems with the part-privatisation have "potentially put patients at risk of serious harm".
In 2015, Capita was awarded a £330 million contract over seven years by NHS England to provide back office services to 39,000 practitioners, including GPs and pharmacists.
But the NAO criticised how the NHS was unable to stop Capita's "aggressive" and "harmful" programme of office closures as it attempted to cut costs by more than a third.
It said the planned overhaul was "high risk" and "more complex than Capita or NHS England had anticipated".
Among instances of failure noted by the NAO, the watchdog reported how 87 women were notified incorrectly that they were no longer part of the cervical screening programme, and that processing issues led to an estimated 1,000 GPs, dentists and opticians being delayed from treating patients.
NHS England has saved £60 million in the first two years of the contract, with with Capita taking the financial hit, but the NAO said value for money is about "more than just cost reduction" and signalled the contract was not working effectively.
Meg Hillier, chair of Parliament's Committee of Public Accounts, blasted the "over-ambitious" and "disruptive" modernisation programme.
The report highlights Capita were drafted in to fix a series of problems that included a 20-year-old IT system.
But as well as attempting to modernise the service, Capita closed 35 of the 38 support offices and cut staff numbers from 1,300 to 660 in around a year.
In 2016, NHS England served Capita a series of 'default notes' which began a formal process to improve struggling services.
Amyas Morse, the head of the NAO, said: "Neither NHS England nor Capita fully understood the complexity and variation of the services being outsourced.
"As a result, both parties misjudged the scale and nature of the risk in outsourcing these services.
"While NHS England has achieved financial savings and some services have now improved, value for money is about more than just cost reduction.
"It is deeply unsatisfactory that, two and a half years into the contract, NHS England and Capita have not yet reached the level of partnership working required to make a contract like this work effectively."
Meg Hillier MP, chair of the Committee of Public Accounts, said: "Trying to slash …
Source:: The Huffington Post – UK Entertainment
(Visited 5 times, 1 visits today)