Who Are Meghan Markle's Parents? Everything We Know About Her Mother And Father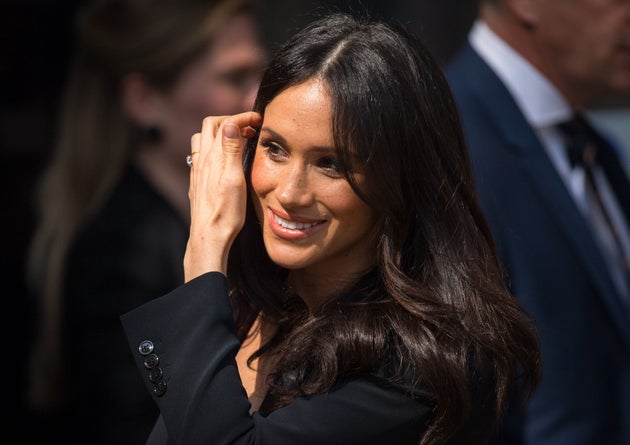 For many engaged couples, the idea of their families meeting each other for the first time is nerve-wracking.
So spare a thought for Meghan Markle, who not only has to deal with her father and Prince Harry meeting for the first time just days before her wedding, but who will also oversee a meeting between her parents and the Queen this week. (No pressure then.)
Kensington Palace announced earlier this month that Meghan's parents – Thomas Markle and Doria Ragland – will arrive in the UK in the week of the wedding, giving them plenty of time to meet Her Majesty, as well as the Duke of Edinburgh, Charles and Camilla and William and Kate, before the big day on 19 May.
Both will play "important roles in the wedding", the palace has said.
Here's what you need to know about the people who raised Meghan Markle.
Who Is Doria Ragland?
Doria Ragland, a 61-year-old yoga instructor and social worker based in LA, met Meghan's father Thomas in the 1970s while she was a temp at the studio where he worked as a soap opera lighting director.
"I like to think he was drawn to her sweet eyes and her Afro, plus their shared love of antiques," Meghan told Elle in 2015. "Whatever it was, they married and had me." The couple eventually divorced when their daughter was six.
Meghan has praised both her mother and her father for their support. In a 2017 article for Glamour, she named her mother Doria as one of the ten inspirational women who had changed her life.
"We can just have so much fun together, and yet, I'll still find so much solace in her support," Meghan said, calling Doria a "free spirit". "That duality coexists the same way it would in a best friend."
Doria will also be there to support her daughter on the day she officially joins the royal family – Kensington Palace announced she will be accompanying Meghan on her journey to Windsor Castle in a car on May 19.
Unlike Meghan's dad Thomas Markle, Doria has already met her future son-in-law – she joined Meghan and Harry at the Invictus Games in October 2017.
Who Is Thomas Markle?
Meghan once told Vanity Fair her father Thomas was proud of achievements as an actress "above all people". "My father knew how hard it is for an actor …
Source:: The Huffington Post – UK Entertainment
(Visited 4 times, 1 visits today)