'I Stepped Into The Office And Felt Like My Chest Was Being Ripped Open': What It Feels Like To Suffer With Stress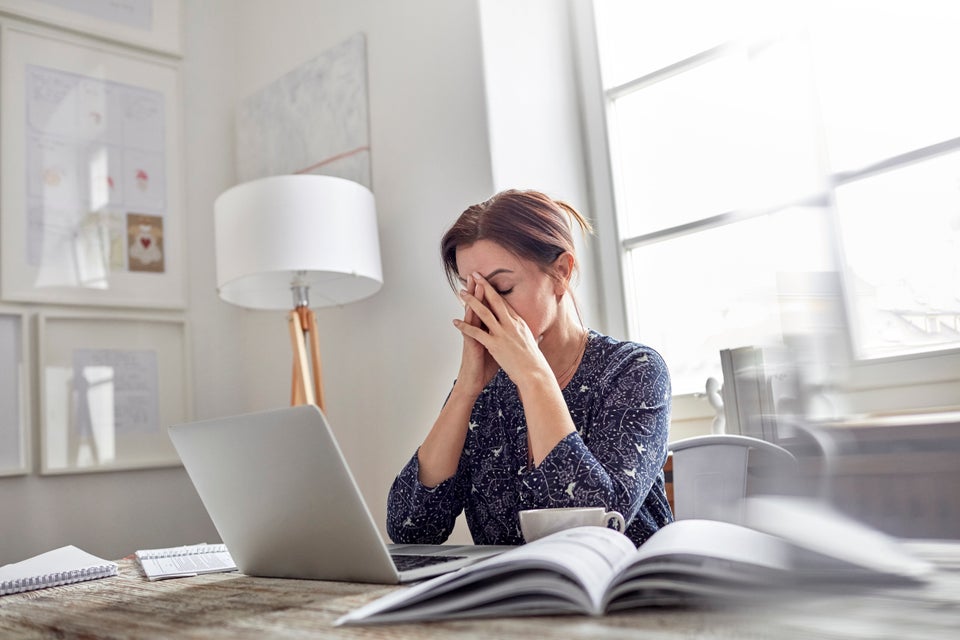 "I remember stepping into the office building and it felt like my chest had been ripped open," recalls Helen, who was signed off from work for three months due to chronic stress after collapsing in the street on her way to work. Although this was the breaking point, the 29-year-old had been suffering in silence for months.
The Londoner had been dealing with physical symptoms of stress: including constant colds and flu, sleepless nights, weight gain and eventually losing her voice due to relentless tension. "There was a period of five months where I had three meals a day at my desk."
Although colleagues witnessed her having panic attacks she believes no one, including herself, realised the extent of what was happening. It was her husband who forced her to go to the doctor, where her GP tried to sign her off from work. But even after being given medical advice to the contrary, Helen left the surgery and went straight back to the office.
We all know what it feels like to deal with everyday stress: a long day at work, preparing for an exam or dealing with a difficult patch in a relationship. But the short-term emotion is different to stress as a chronic condition that leads to mental and physical health problems. This year's Mental Health Awareness Week, which starts today, is focussing on the impact of stress on people's lives.
A survey from YouGov and the Mental Health Foundation [MHF] found three quarters (74%) of UK adults felt so stressed at some point over the last year they felt unable to cope – there is a stark gender divide, with four in five (81%) women were experiencing this, compared to two thirds (67%) of men. What's more one third (32%) said they had experienced suicidal feelings as a result of their stress.
"Stress is one of the great public health challenges of our time, but it still isn't being taken as seriously as physical health concerns," says MHF director Isabella Goldie. "Millions of us around the UK are experiencing high levels of stress and it is damaging our health."
According to a 2014 poll by Mind and YouGov, one in five (19%) people have taken a day off sick because of stress. But of those people, the vast majority (90%) gave their employer a different reason for their absence, such as an upset …
Source:: The Huffington Post – UK Entertainment
(Visited 6 times, 1 visits today)