Jamie Oliver Encourages Celebrities And Parents To Say They've #AdEnough Of Junk Food Adverts Aimed At Kids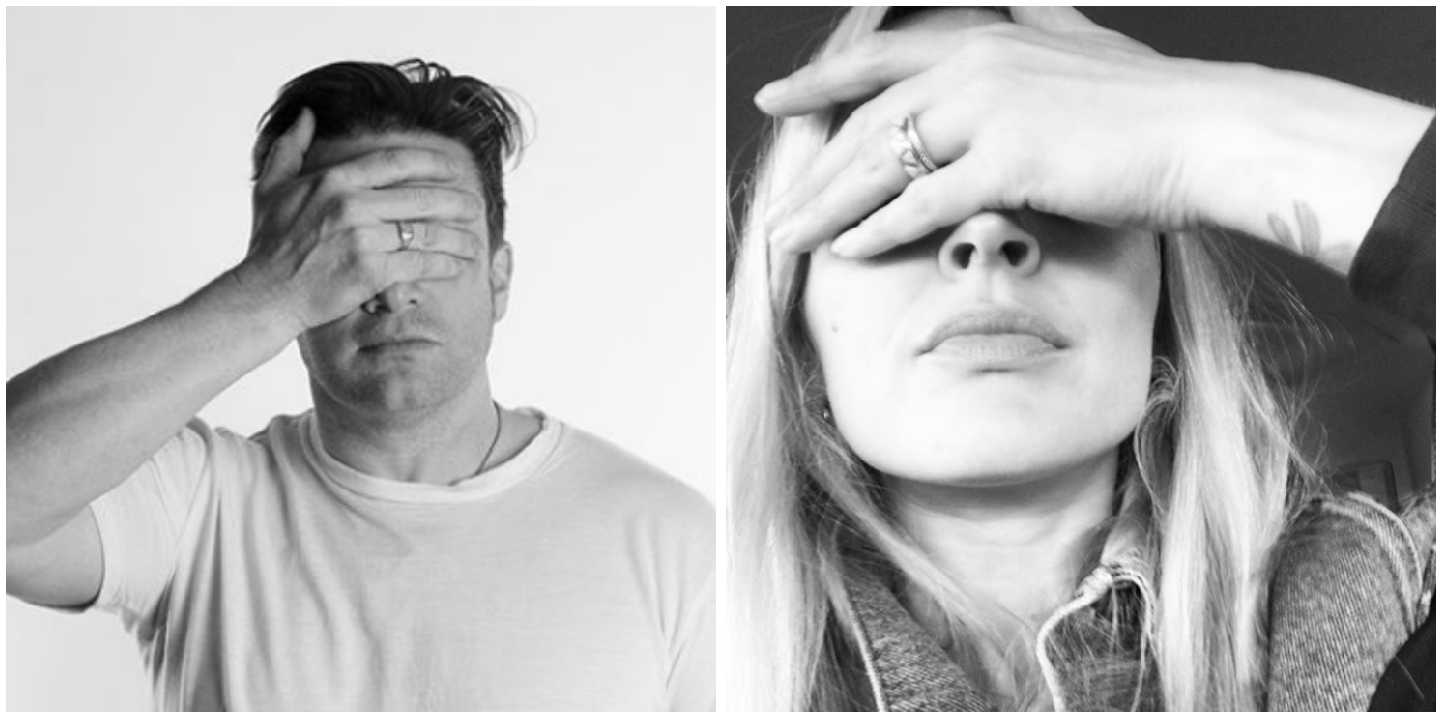 Jamie Oliver has called on parents to join him in saying they've had enough of junk food adverts aimed at children.
The celebrity chef is using the #AdEnough hashtag to share his campaign on Instagram, Twitter and Facebook. He is calling for the government to introduce a 9pm watershed on junk food advertising on TV, and to restrict what ads kids see online, in the street and on public transport.
"Guys, we urgently need the government to act," he wrote about his campaign. "And it's really simple for you to help." HE asked people to show their support by posting an image of themselves hiding their eyes on social media, to show that the only ad-blocker we've currently got is covering our eyes.
A post shared by Jamie Oliver (@jamieoliver) on Apr 15, 2018 at 10:59pm PDT
Oliver said the joint support would be a "powerful signal" to the government that people have had enough. "I really believe we can get this over the line," he said. "We've already got some amazing support in government, and from big names in the sport, health and food worlds. This could be a really key moment in our fight against childhood obesity, and I'd love you to be a part of it."
The chef got three of his kids involved in the campaign.
A post shared by Jamie Oliver (@jamieoliver) on Apr 17, 2018 at 1:11am PDT
Presenter and mum Fearne Cotton was an early supporter of the campaign. She posted a photo of herself covering her eyes with the caption "I've #AdEnough of kids being bombarded with junk food ads. It's a fact that the more junk food ads young people see, the more junk food they eat. We need the government to act."
A post shared by Fearne (@fearnecotton) on Apr 16, 2018 at 3:35am PDT
Giovanna Fletcher and Tom Fletcher also followed suit.
A post shared by Giovanna Fletcher (@mrsgifletcher) on Apr 16, 2018 at 6:42am PDT
Other celebrities getting involved included Kate Thornton, Richard Branson and Claudia Schiffer.
A post shared by Kate Thornton (@thekatethornton) on Apr 16, 2018 at 4:37am PDT
A post shared by Richard Branson (@richardbranson) on Apr 16, 2018 at 11:37am PDT
A post shared by Claudia Schiffer (@claudiaschiffer) on Apr 16, 2018 at 2:04am PDT
Other parents have also got involved in …
Source:: The Huffington Post – UK Entertainment
(Visited 4 times, 1 visits today)