Chief Inspector Of Probation Lambasted For Taking Second Job While Service In Crisis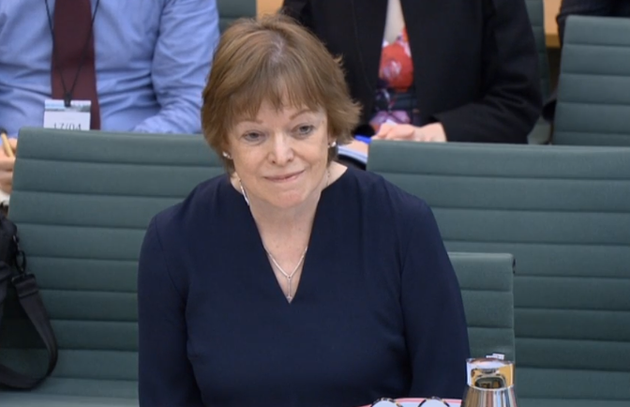 The Chief Inspector of Probation "shocked" MPs when she defended taking on a second job by joking her husband would cook.
Dame Glenys Stacey continues to be paid her £140,000 salary for heading HM Inspectorate of Probation, despite dropping down to just three days a week.
Stacey accepted an offer from Environment Secretary Michael Gove to chair the Government's farming review two days a week. Her salary is being reviewed by ministers.
But MPs on Parliament's Justice Select Committee told Stacey the arrangement was "profoundly unsatisfactory" and that she must "reflect" on it.
It comes as the probation service battles a series of crises, including soaring reoffending rates, a rise in ex-offender homelessness and struggling private probation companies needing a Government bailout to continue functioning.
Committee chairman Bob Neill, opening the session, asked: "How on earth are you managing to do [both jobs]?"
Stacey admitted she "had to make some adjustments" and she had chosen to no longer serve as a board member of the Association of Chief Executive or as a council church member in her local community.
She added: "That still leaves me on occasions working some long days but my husband is enjoying the prospect of learning how to cook, so there are some hidden benefits for me at least."
Appearing to boil over with irritation, Neill said the committee was "utterly unconvinced" she could do both jobs, adding: "Dame Glenys, do you understand just how profoundly unsatisfactory we regard your answers?"
He added: "I'm shocked by what I have just heard and I'm sorry to have to say that to you. Would you like to reflect as to whether it is really appropriate for you to be attempting to do both of these jobs at once?"
Stacey said she understood MPs were frustrated, but said: "At the moment, I think I am doing both jobs reasonably well."
Tory MP Alex Chalk challenged Stacey over her large salary for what was effectively part-time hours.
"So, that's more than a head teacher, more than a chief constable, more than a general in the army," he said. "In fact, it is almost as much as the Prime Minister.
"Do you really think that that salary is appropriate for someone who is not giving it full-time?"
Stacey said the government departments were discussing her salary arrangements. "I thought it a matter of them," she said.
Labour MP David Hanson also …
Source:: The Huffington Post – UK Entertainment
(Visited 1 times, 1 visits today)