Stephen Lawrence's Father Says He Has Forgiven His Son's Killers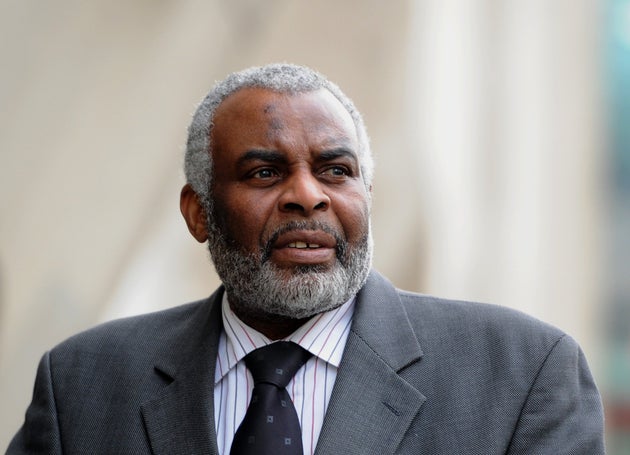 The father of murdered teenager Stephen Lawrence has made the humbling decision to forgive his son's killers, nearly 25 years after losing his first child.
Neville Lawrence, 76, said the decision was the hardest he has ever made, and that he struggles to put into words the devastation caused to his family when his son was killed.
Stephen was murdered by a gang of racists in Eltham, south-east London, on April 22 1993 at the age of 18.
His father told the Press Association: "The fact that I had to lose my first child has been devastating. I can't begin to explain the pain and the anguish me and my family have suffered over the past 25 years."
He said the decision to forgive Stephen's killers was "the hardest I will ever make in my lifetime", but that he has embraced Christian faith. He plans to spend the 25th anniversary of his son's death in church.
Two of the group of up to six thugs who attacked the teenager and his friend Duwayne Brooks, simply because they were black, have been convicted of murder, but the rest have evaded justice.
David Norris and Gary Dobson are both serving life sentences, while three other men who have consistently been accused of the killing but never convicted are Jamie Acourt, 41, from Bexley; his brother Neil Acourt, 42, who uses his mother's maiden name Stuart, and Luke Knight, 41, both from Eltham.
The initial investigation into Stephen's death was hampered by incompetence, racism and alleged corruption.
A key moment was when Mr Lawrence and his ex-wife Doreen met Nelson Mandela two weeks after Stephen died.
"When I met him for the first time I was so inspired by his persona and the way he talked to people," Mr Lawrence said.
"He made it clear to us that in his country it was something that they go through every day, but never in his wildest dreams did he think that something like that would happen in a place like Britain.
"Meeting him gave me the courage to do some of the things I have done over the years.
"Other families came to my rescue as well. When you are going to go on a journey, if somebody else who has been through it comes and talks to you they can give you an idea what you're going to face down the road.
"What those families did for me I can't even start to explain to people. …
Source:: The Huffington Post – UK Entertainment
(Visited 3 times, 1 visits today)