Fresh Inquiry Launched Into Benefits Sanctions By Work And Pensions Select Committee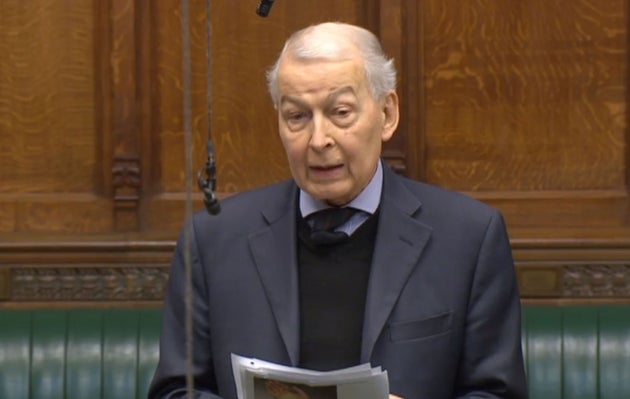 A fresh inquiry has been launched by MPs into benefit sanctions amid warnings of troubling cases and extreme harm being caused to disabled people.
The Work and Pensions select committee will analyse the whole system where benefit payments are docked for a set period of time.
The committee will also analyse the so-called "yellow card" system of sanctions, which ministers are yet to implement two years after it was first trialled.
The Department for Work and Pensions said sanctions were only used in a small number of cases.
Labour MP
'Unfair' Universal Credit Rule Sees Self-Employed Lose £630 A Year, New Research Finds
DWP Forced To Fix Huge Benefits Error, But Not Everyone Will Be Repaid
'Staggering' Cost Of Disability Benefits Appeals Exposed By New Figures
The inquiry will look at recent sanctions policy developments, like the "yellow card" system which gives claimants 14 days to challenge a decision to impose a sanction before it is put into effect.
A trial of such a system was announced in late 2015 and took place in parts of Scotland the following year.
As yet there is no date for introducing the yellow card system, with ministers saying the final evaluation of the trial has proved complex.
The trial was done in response to a previous inquiry by the select committee into benefit sanctions.
The new inquiry will also consider the evidence base for the impact of sanctions, both that emerging from newly published statistics, and the robustness of the evidence base for the current use of sanctions as a means of achieving policy objectives.
A DWP spokeswoman said: "We're committed to ensuring that people get what they're entitled to receive in benefits.
"But it is reasonable that people have to meet certain requirements in return for payments.
"Sanctions are only used in a small minority of cases when people don't have a good reason for not doing what they agreed to do."
Source:: The Huffington Post – UK Entertainment
(Visited 2 times, 1 visits today)