Donald Trump: James Comey is a 'leaker, liar' and 'weak & untruthful slime ball'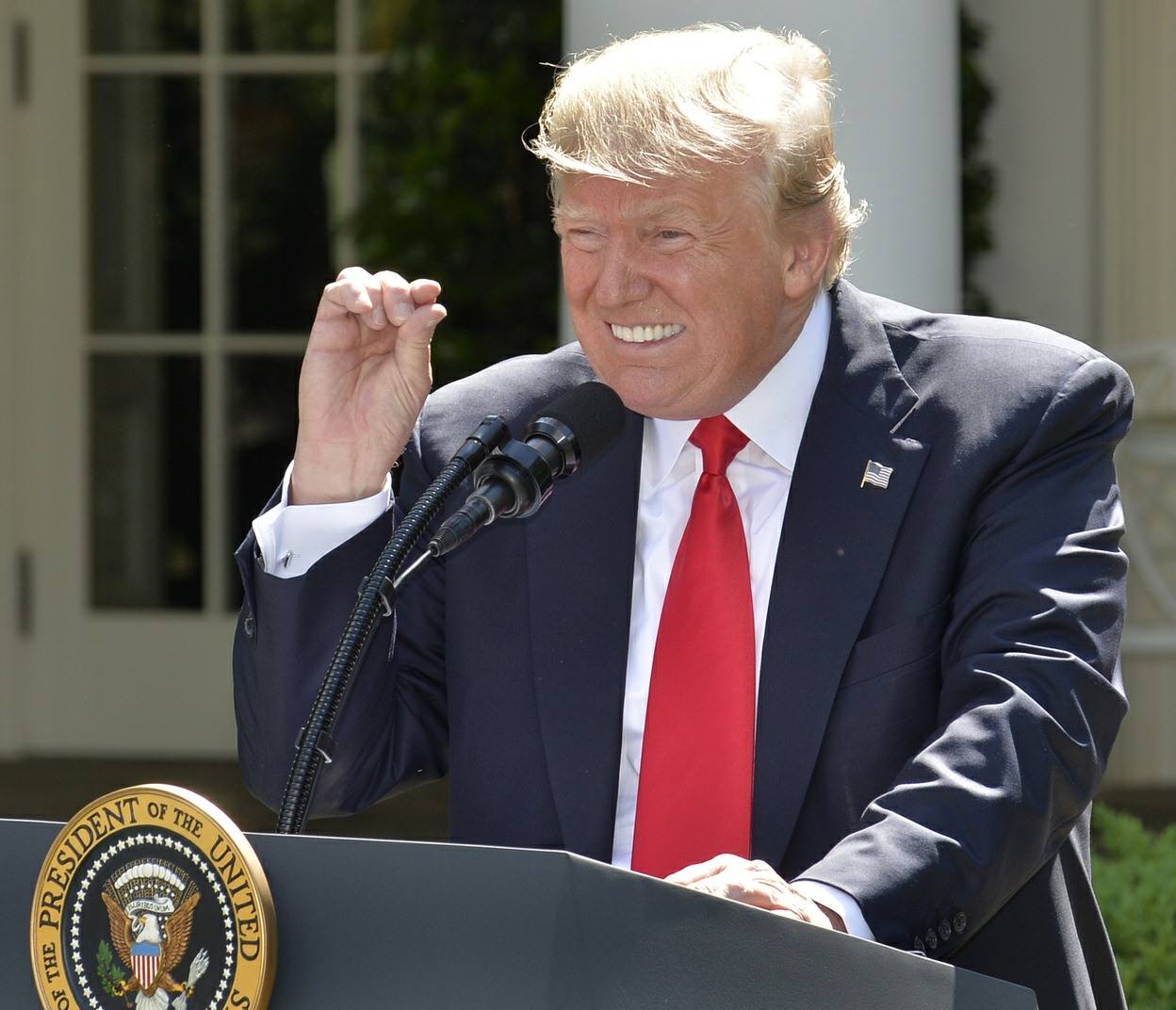 I was worried that Donald Trump's morning bowel movement was backed up and we wouldn't get any unhinged tweets from his gold toilet. I guess it took a bit longer for the covfefe to work its way out. As we covered, James Comey's book A Higher Loyalty was advanced to media outlets yesterday. The entire evening was full of wall-to-wall coverage about the Pee Tape, the Steele Dossier, how many times Trump tried to "explain" why he would never, ever pay Russian hookers to urinate on a bed the Obamas used, and so much more. Even though the GOP has its own "war room" to respond to Comey, you knew that Trump is too petty and small-fingered to let it go. So he got up this morning to tweet about Comey:
James Comey is a proven LEAKER & LIAR. Virtually everyone in Washington thought he should be fired for the terrible job he did-until he was, in fact, fired. He leaked CLASSIFIED information, for which he should be prosecuted. He lied to Congress under OATH. He is a weak and…..
— Donald J. Trump (@realDonaldTrump) April 13, 2018
….untruthful slime ball who was, as time has proven, a terrible Director of the FBI. His handling of the Crooked Hillary Clinton case, and the events surrounding it, will go down as one of the worst "botch jobs" of history. It was my great honor to fire James Comey!
— Donald J. Trump (@realDonaldTrump) April 13, 2018
"Weak and untruthful slime ball" – projection, thy name is Bigly. Reportedly, Trump has been so mad this week that all he can do is "eat and watch TV." Which… I think most of us are doing the same thing? Panic eating and obsessing over the latest breaking news. Trump doesn't have anything on his public schedule today, which means this ill-tempered toddler is just going to spend the entire f–king day watching Fox News and yelling at people. Somebody is totally getting fired today.
Meanwhile, the former Trump Tower doorman who was paid $30K by the National Enquirer for a catch-and-kill story? His name is Dino Sajudin and he released a statement: "Today I awoke to learn that a confidential agreement that I had with AMI (The National Enquirer) with regard to a story about President Trump was leaked …
Source:: Cele|bitchy – News
(Visited 10 times, 1 visits today)