Unite's Jennie Formby Among Four Women Tipped For Labour General Secretary Post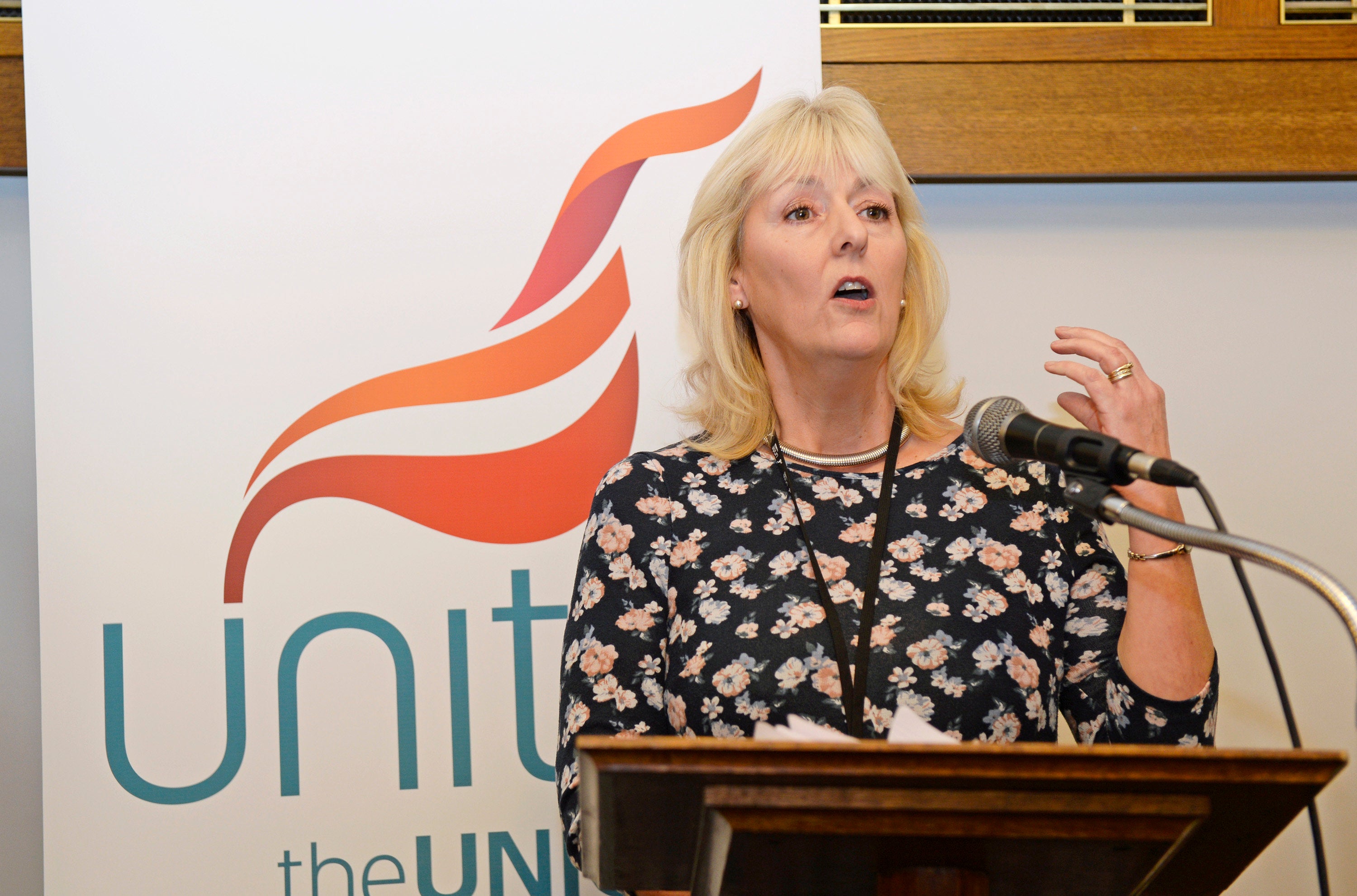 A trio of women trade unionists and a senior party official are being touted as Labour's next general secretary, HuffPost UK has learned.
Unite's former political director Jennie Formby, her successor Anneliese Midgley, the GMB's Lisa Johnson and Labour's governance and membership director Emilie Oldknow are each being urged to apply for the post.
Current general secretary Iain McNicol surprised the party on Friday when he announced he was resigning after nearly seven years, with one source claiming it was made clear to him he ought to step aside.
McNicol's impending departure has sparked an intense battle to succeed him, with Formby the current front runner as senior allies of Jeremy Corbyn believe she is the right person to take the helm.
Under one radical plan, her supporters want to draft a fast-tracked timetable to fill the vacancy within weeks, and believe she will be the only name on a shortlist drafted by the National Executive Committee (NEC)'s officers.
But Formby's unpopularity among some key senior figures in the party and union movement has prompted moves to find a 'compromise' candidate who would have a better chance of uniting the Labour movement.
Midgley, Johnson and Oldknow are seen as having the experience of working constructively across the party and unions in a non-factional way, multiple sources said.
Unite veteran Andrew Murray and the TSSA's Sam Tarry have also been floated as possible successors.
Yet with men currently filling the posts of Labour leader, deputy leader, Scottish and Welsh leader and three main Metro Mayoralties, many in the party want the general secretary's job to be filled by a woman.
Both GMB general secretary Tim Roache and Unite's Len McCluskey have written to their members working at Labour HQ to reassure them amid the uncertainty over the new general secretary post.
One senior MP told HuffPost: "They are determined to push through with Jennie. The reality is they think they have the votes on the NEC to do it."
But several Shadow Cabinet ministers, MPs and union and party figures have this weekend made clear they will try to block any attempt to 'railroad' Formby's candidacy.
Unison, one of the biggest unions, is unlikely to back Formby and if the GMB has similar doubts, the sheer numbers of their members means the leadership of the party will be urged to think again or risk a serious rift within the union movement.
Even if the NEC officers group tries to draft a shortlist of one, …
Source:: The Huffington Post – UK Entertainment
(Visited 12 times, 1 visits today)