Victoria Beckham got a choppy bob: cute and chic?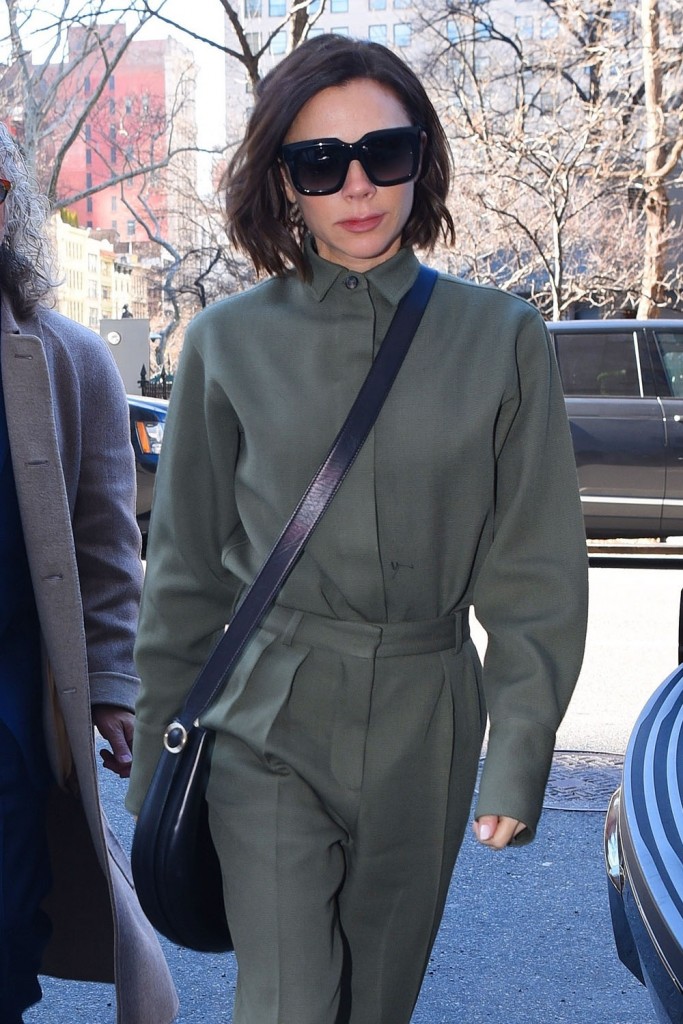 Just days after premiering the autumn/winter collection of her namesake fashion line (and crushing my Spice Girls reunion dreams in the process), Victoria Beckham debuted a cute new haircut – an above-the-shoulders bob.
Hairstylist to the stars Ken Paves made the chop. He was in attendance at the Sunday runway show at New York Fashion Week, where Victoria was rocking a low-slung bun. He shared a pic of the new 'do on Instagram with the caption, "That's a wrap NYC! No better way for me to go than a fresh cut for my inspiring and beautiful friend Victoria Beckham!" He also posted a photo where he's embracing Victoria at her NYFW show before he cut her hair.
So proud of you @victoriabeckham X
A post shared by Ken Paves (@kenpaves) on Feb 11, 2018 at 11:40am PST
As for the new cut, I think it looks great on her. The layers really frame her face nicely. I think the tousled locks work as a contrasting element to her very structured fashions. If I could rock a bob, I would bring a photo of her cut to my hairstylist.
Although I could hardly scrape enough dough together to afford one of her Target collection blouses, Victoria is one of my style icons. She is also serving as a style advisor to her new friend, Meghan Markle. According to Vanity Fair, the former Spice Girl is helping Meghan put together a wardrobe fit for a royal family member. A source told the magazine, "They get along well and have been in touch recently. Meghan really likes Victoria's style and was keen to pick her brains about pulling together a working wardrobe. She loves Victoria's elegant but smart dresses, so expect her to wear one very soon."
Meghan wore a cream-colored cashmere sweater from Victoria's collection for one of her official engagement pictures and has let it be known that she's a fan of the designer's dresses and fitted trousers. Could she be sporting some VB fashions on her big day? Victoria, whose fashion line has been struggling as of late, could certainly use the exposure. We'll have to wait until May to see.
Source:: Cele|bitchy – News
(Visited 4 times, 1 visits today)