Valentine's Day Cards: Parents Debate If It's Cute Or Creepy To Send Them To Kids (And Vice Versa)?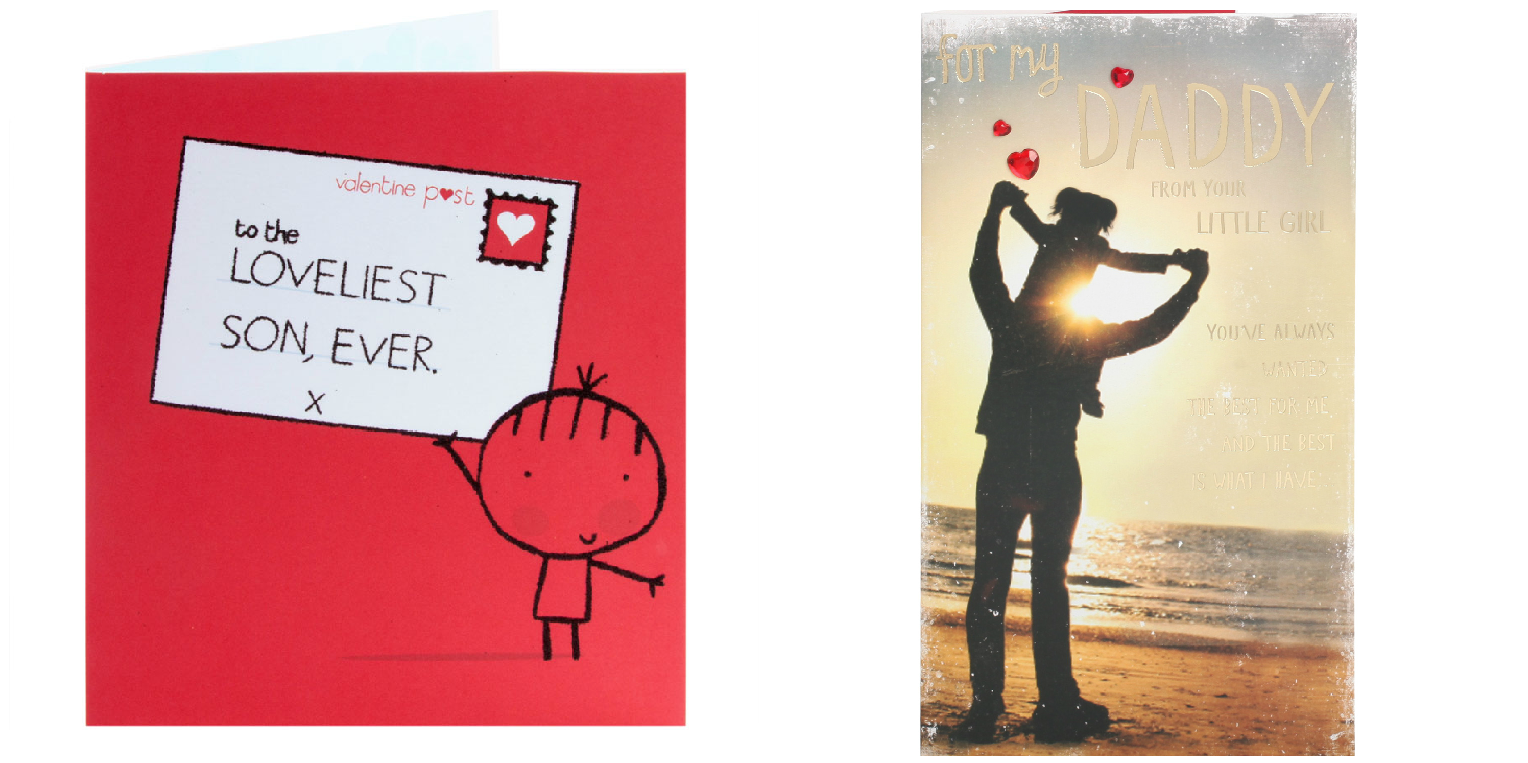 Sending Valentine's Day cards to your kids is a topic that divides parents. Some find the idea sweet, while others think it's a bit creepy and should be saved for romantic relationships only.
It seems to be a practice that's on the rise: One in 20 UK adults have sent a card to their parent or their child, according to a national poll of 2,024 adults on behalf of Clintons. More cards are sent to mums than dads; and those parents aged 45-54 are most likely to send a Valentine to their child, with mums twice as likely as dads to send a card.
This growing trend has also been noted by Moonpig, as they told HuffPost UK two of the top 20 most popular photo upload cards last Valentine's Day were 'Love you Daddy' and 'Love you Mummy'. They believe there's a broader societal shift towards more inclusive ways to mark the big calendar moment: "It's the same trend we see behind the rise in 'palentines' and 'mate night' Valentine's cards," a spokesperson explains.
Anne-Marie O'Leary, Netmums editor-in-chief said the site's users are big fans of making Valentine's Day a family affair. "Love, in whatever form, is something to be celebrated, so we're all for families sending each other cards and using the day to celebrate their love for one another (and if you can get the kids to make the cards as a way of keeping them quiet – even better)," she says.
Annalisa Del Carro, 35, mum to baby Aura, is one of those parents who loves sending Valentine's cards to her child. She has already started the tradition for her daughter.
"She is only 10 months old, therefore she can't send me one. I love writing cards so I thought I would write her one until she is old enough to send one," says Del Carro.
"I want to tell her how I met her dad and what love is about. She will then read it later in life and have a fantastic memory. Nowadays everything is digital, and frivolous; in a world full of social media 'stories' that last only 24 hours, I want to mark a memory in the 'old school' way: pen and paper."
Jamie Beaglehole, 37, and his partner Thomas Muirhead, feel the same. They are parents to eight-year-old …
Source:: The Huffington Post – UK Entertainment
(Visited 7 times, 1 visits today)