'The Shape Of Water' Is A Forbidden Love Story For Our Times: HuffPost Verdict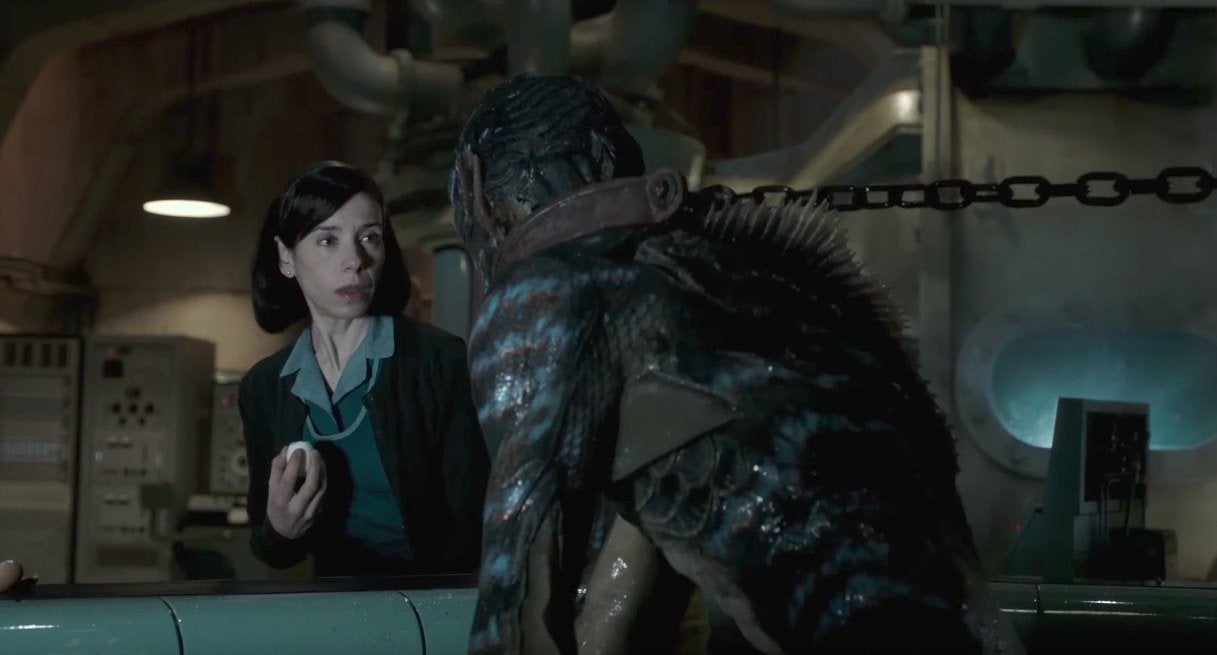 K E Y P O I N T S'The Shape Of Water' received the most Academy Award nominations this year, with 13 nods, including the coveted Best Picture OscarDirector Guillermo del Toro said he was heavily influenced by the 1954 B-movie 'Creature From The Black Lagoon'It took three years to develop the sea creature at the centre of the film's storyline, which Del Toro financed himself. "It had to do very complicated things: One, it couldn't look like a real, organic thing; two, it needed to be a movie monster; three, it needed to be a leading man; and four – very important – it needed to be a God, it needed to look like a primal God," he explained.It cost $20million to make – that's $180million less than 'Black Panther'.S N A P V E R D I C T
At its heart, 'The Shape Of Water' is a straight-up (forbidden) love story, albeit with a fishy twist. Well, the course of true love never runs smoothly, does it? But as we dive deeper, director Guillermo del Toro's latest creation is also a celebration of what it is to be a misfit. Be that Sally Hawkins' mute and lonely Elisa, her older, cat-loving gay neighbour (Richard Jenkins) or the amphibious creature – AKA 'The Asset' – that Elisa falls in love with (Doug Jones).
Thanks to the swampy cinematography – all green hues – we're fully submerged into Del Toro's world from the off. By way of her job as a cleaner in a sinister Baltimore government research facility in the early 1960s, Elisa discovers the gilled monster being kept under lock and key and instantly connects with it.
With a ruthless government agent (Michael Shannon) torturing the creature – and ultimately wanting to dissect it – plus Russian spies sniffing around, a smitten Elisa manages to pull off a highly improbable rescue mission, aided by her neighbour and work colleague Zelda (Octavia Spencer). But will the unlikely couple find their perfect ending?
Part B-movie, part rom-com, part horror, 'The Shape Of Water' is, unsurprisingly, both hopeful and dark, timeless and timely. In someone – anyone – else's hands this tale of interspecies romance that goes all the way, could easily have been a creep fest, but Del Toro unveils a beautifully told story of the very best – and very worst – of human nature.
B …
Source:: The Huffington Post – UK Entertainment
(Visited 8 times, 1 visits today)