London Teacher, Named In Top 10 For Global Award, On How She Helps Pupils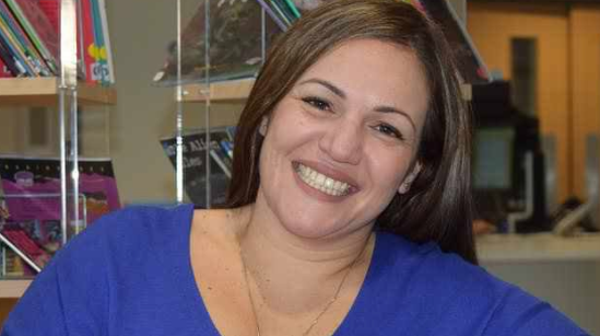 A teacher from London who is a top 10 finalist for a global teaching award has shared how she helps kids in her school who live in crowded homes.
Andria Zafirakou, who works at Alperton Community School in Brent, said by getting kids to open up about their home lives, she was able to learn of their struggles and work with them more closely to help them progress at school.
"I discovered that many of my students come from crowded homes where multiple families share a single property," she said, according to the BBC. "In fact it's often so crowded and noisy I've had students tell me they have to do their homework in the bathroom, just to grab a few moments alone so they can concentrate."
Zafirakou has been nominated alongside nine other teachers for the Global Teacher Prize organised by the Varkey Foundation, a global charitable organisation focused on improving the standards of education for underprivileged children. The nominations were announced by Bill Gates and thehe winner, who is yet to be announced, will receive £720,000.
So proud that @AlpertonCS Andria Zafirakou has been shortlisted for the Global Teaching Prize recognising her as one of the 50 best teachers in the world! pic.twitter.com/KjQXuITBlh
— Barry Gardiner (@BarryGardiner) December 14, 2017
Zafirakou explained that some of her students have had to miss school so they can use the allocated time slot to cook in their shared kitchen at home. Others were unable to take part in any extra-curricular activities because of the responsibilities they had at home after school, including looking after siblings.
The inspirational teacher wanted to do something about the situation, so she organised extra lessons during the day and the weekend. She found a quiet place for pupils to work if they wanted to their homework. Zafirakou also learned phrases in all of the 35 languages spoken by the children she teachers.
To address mental health issues children may face, she worked on getting the school's teachers to work with mental health specialists.
Zafirakou sometimes shares her teaching experiences online. In December 2017, she shared a note she received from a student who reflected on their experience at school.
"Miss Zafirakou is an amazing teacher because she has taught me things I never knew how to do before," the pupil wrote. "I used to be …
Source:: The Huffington Post – UK Entertainment
(Visited 3 times, 1 visits today)