Jeremy Corbyn Would Help Poorer Families Pay Vet Bills And Give Tenants The Right To Keep A Pet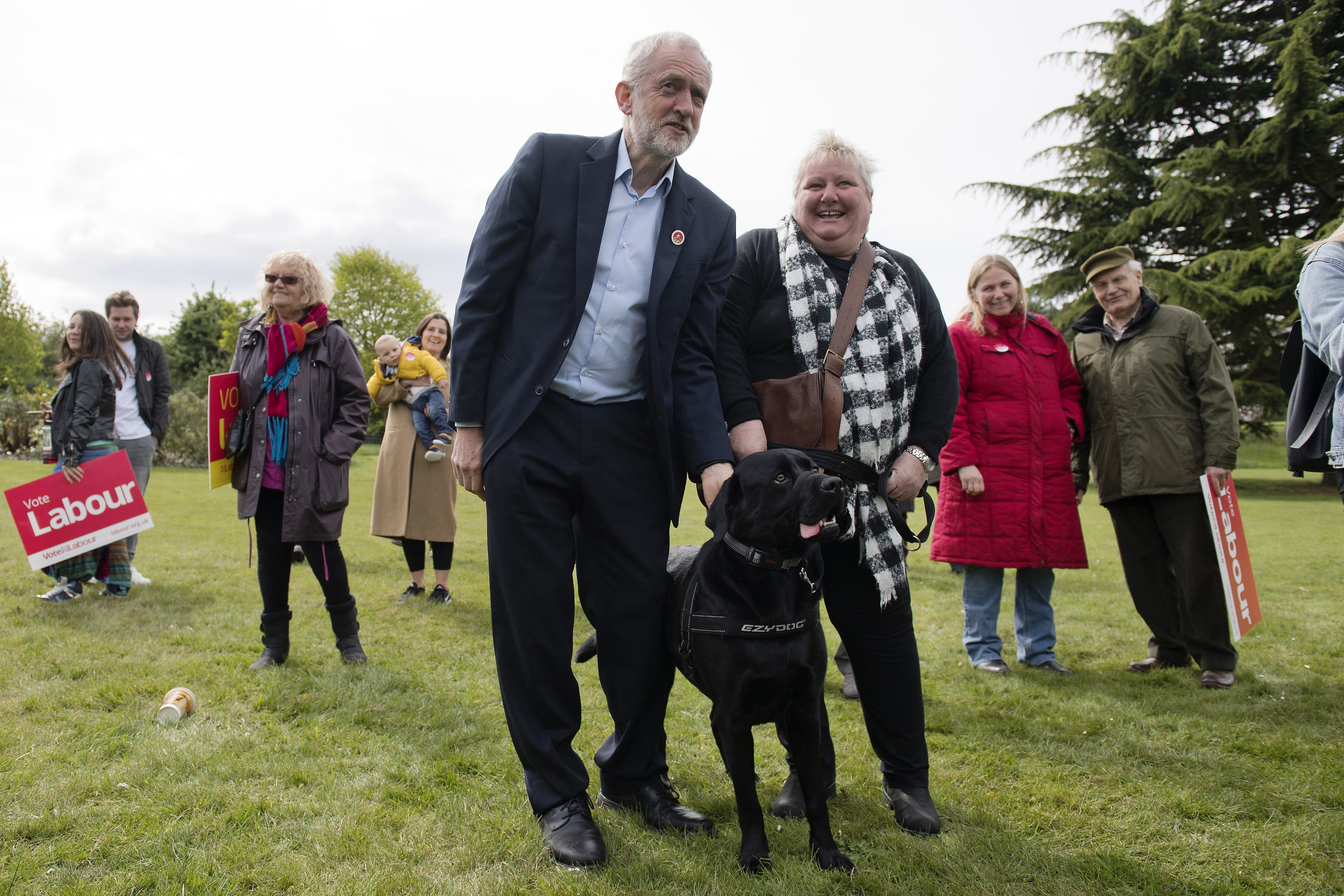 A Jeremy Corbyn government would give tenants the right to keep a pet, help poorer families with vet bills and ban live exports of animals for slaughter, Labour has announced.
The raft of radical measures, contained in a 50-point plan revealed on Wednesday, are aimed at proving that Labour is the real "party of animal welfare".
Further key plans include strengthening the Hunting Act, ending the badger cull, a total ban on foie gras imports, microchipping of cats and enshrining in law the principle of animal 'sentience'.
The Tories have in recent months put a huge effort into changing their image on the issue, with Environment Secretary Michael Gove demanding action on plastic waste after watching the "haunting" BBC documentary Blue Planet II.
But Shadow Environment Secretary Sue Hayman told HuffPost that Gove's green credentials were "as disposable" as a plastic coffee cup.
"From bringing in the ban on fox hunting to tightening the rules on the transport of live animals, Labour has a strong track record," she said.
"Unlike Michael Gove, we're not swayed to develop policy after the last BBC documentary we've seen.
"The Tories so-called commitment to animal welfare is as disposable as the coffee cups Gove wants to replace and as plastic and see through as a bottle."
Among the other plans in the policy document, 'Animal Welfare For The Many, Not The Few', are:
mandatory labelling of meat, revealing method of production and slaughter
an independent zoo inspectorate to draw up revised standards of animal welfare
requiring motorists to report accidents where an animal has been injured
compulsory CCTV in all slaughterhouses and a new Animal Welfare Commissioner
post-Brexit farm subsidies changed to move away from intensive factory farming
tackling puppy smuggling by reintroducing rabies testing before entry into the UK
a review of all animal testing with a view to improving practice, limiting animal suffering and increasing transparency
an end to the use of 'cages' on all British farms
extending the definition of 'animal' to include lobsters and squid, requiring stunning rather than boiling in restaurants
Two of the newest policies are aimed at domestic pets, including a plan to help the poorest get help with expensive vets' bills.
While organisations such as the PDSA provide veterinary assistance to income support benefit claimants, "too often pet care is unaffordable and inaccessible to those on low incomes", Labour says. The party would "explore how access to affordable vet care can be expanded".
On pets for tenants, the policy states: "Recognising that currently for the majority …
Source:: The Huffington Post – UK Entertainment
(Visited 8 times, 2 visits today)