Liam Neeson Sparks Backlash After Saying Sexual Harassment Allegations Have Started A 'Witch Hunt'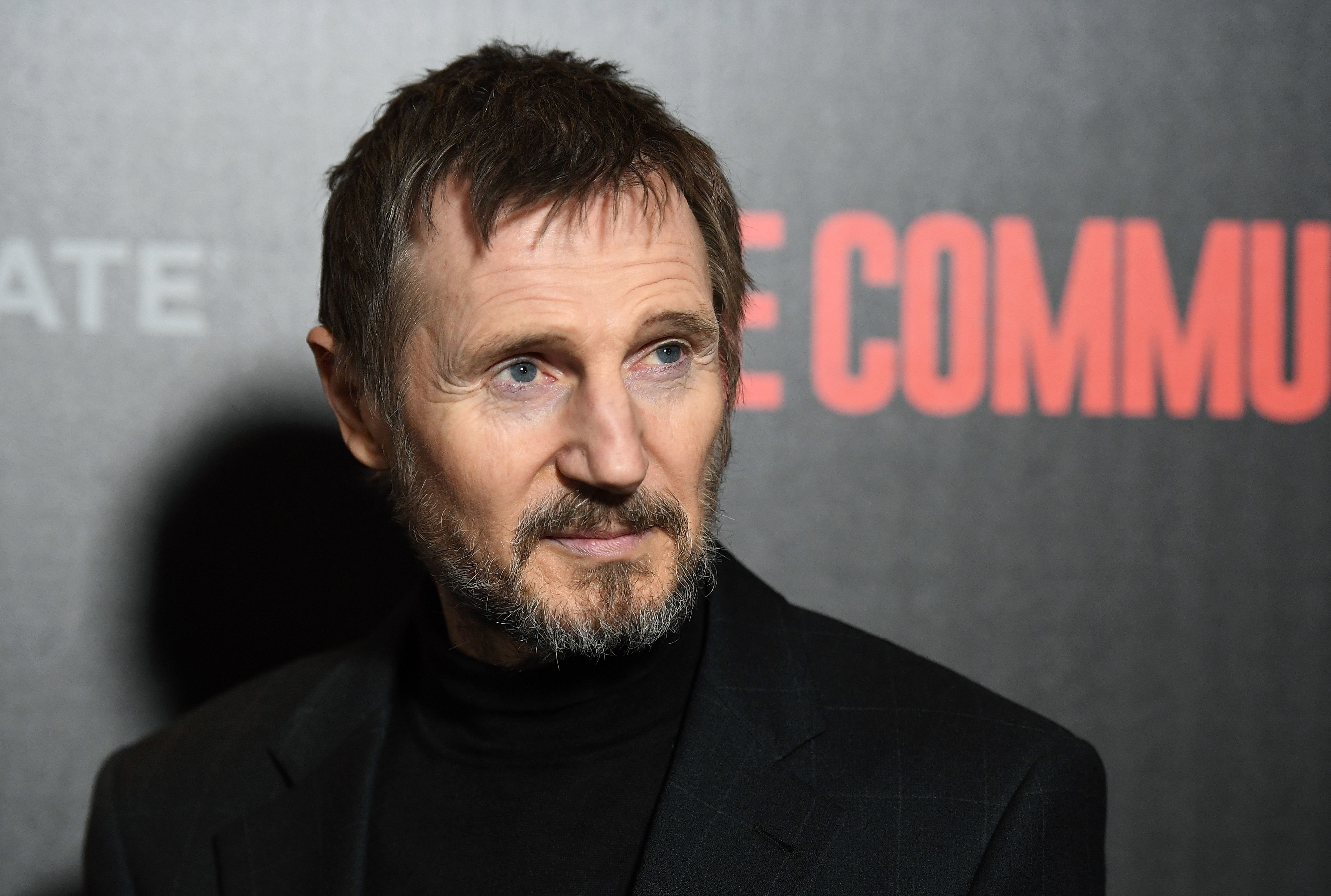 Liam Neeson has sparked a backlash after claiming women coming forward with stories of sexual harassment in the entertainment industry have started a "witch hunt".
The Hollywood actor also dismissed some of the allegations made against the likes of Dustin Hoffman as "childhood stuff".
Speaking on RTE's 'The Late Late Show', he said: "There is a bit of a witch hunt happening.
"There's some people, famous people, who have been suddenly accused of touching some girl's knee, or something, and suddenly they're being dropped from their programme, or something."
He continued: "When you're doing a play and you're with your family – other actors, technicians – you do silly things … and it becomes kind of superstitious, if you don't do it every night you think it's going to jinx the show," he said. "I'm not saying I've done similar things to what [Dustin Hoffman] apparently did… but it's childhood stuff."
Liam Neeson on the wave of sexual harassment allegations against high profile men in Hollywood #latelatepic.twitter.com/NzT0rWXf25
— The Late Late Show (@RTELateLateShow) January 12, 2018
His comments were met with a wave of negative reactions online:
I can't believe this Liam Neeson was a national treasure and now….he's over
— 𝕮𝖔𝖒𝖗𝖆𝖉𝖊 𝕳𝖎𝖑𝖙𝖔𝖓 (@infinityonhi) January 12, 2018
Dear Liam Neeson, until you've been in the position of feeling completely vulnerable over the fear of being groped, shut up. What a disappointed he turned out to be. 🤷🏻‍♀️#MeToo#LateLateShow
— Clare burke (@ClareBurke_) January 13, 2018
Liam Neeson is cancelled. A witch hunt is what women have endured in almost every industry for decades if not centuries. Not to mention the literal witch hunts where women were murdered for no reason. It is not holding men accountable for their own disgusting actions.
— Helen (@_halfords) January 13, 2018
#TimesUp is just a witch hunt, right, Liam Neeson? Trash.
— Clare! (@SayWhatSugar) January 13, 2018
I was literally just about to tweet "Liam Neeson seems like such a nice, normal person" and then he referred to the #MeToo movement as a bit of a 'witch-hunt'. #latelate
— Ray (@RayMcGrath) January 12, 2018
Liam Neeson: witch hunt is a term for false accusations against the vulnerable by the powerful, so it's not an accurate description of holding privileged men in power accountable for their actions.
A witch hunt never …
Source:: The Huffington Post – UK Entertainment
(Visited 7 times, 1 visits today)