'Hard Sun' Episode 2: 8 Questions We Have Following The Latest Instalment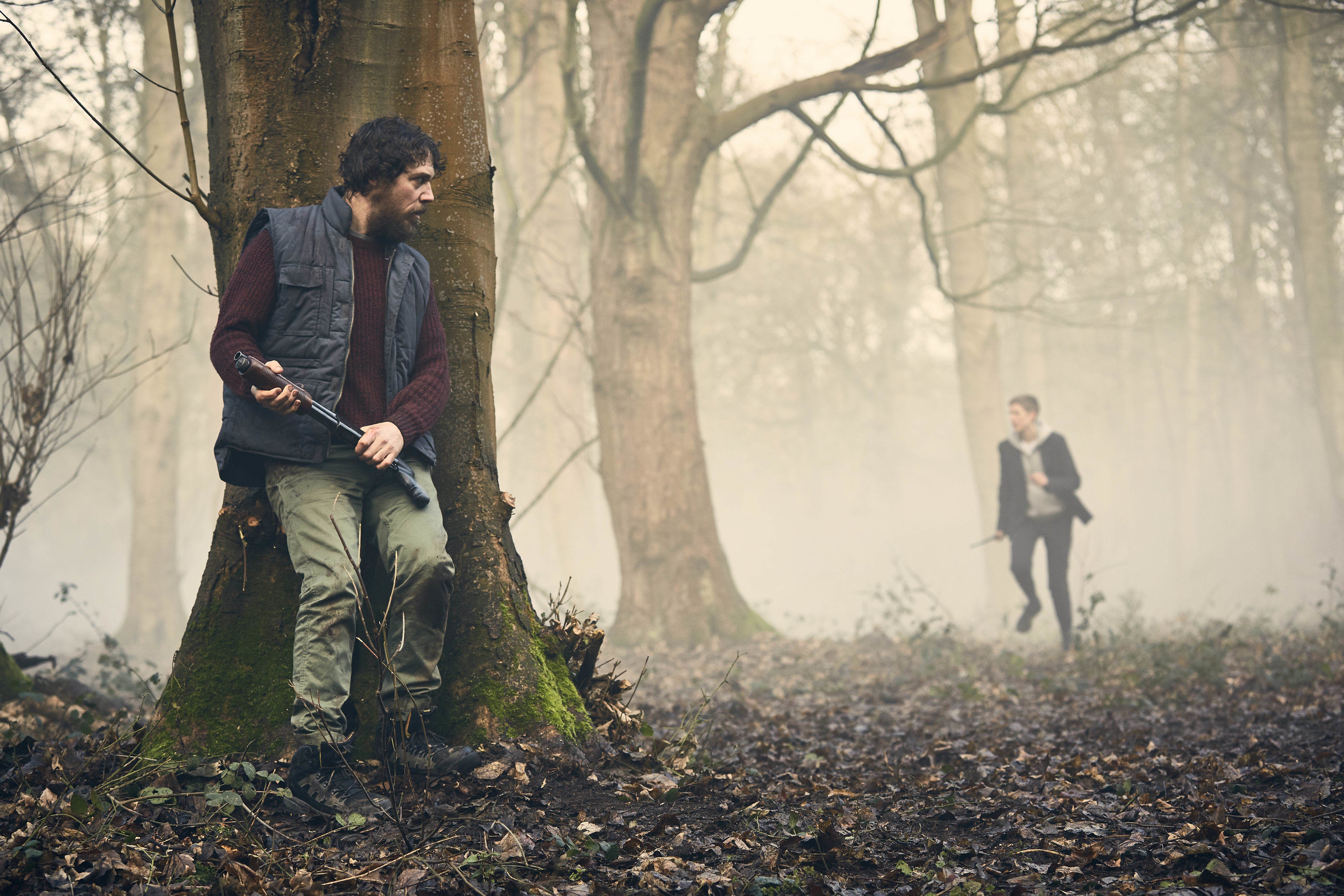 First things first: We know that the whole of 'Hard Sun' series one is currently on iPlayer.
It's just that, sometimes, watching television the traditional way can be pretty fun, so we're taking it slow and rationing the episodes to one a week.
And quite frankly, there's so much going on that need a lay down as the 'Hard Sun' credits roll.
Episode two was no different to the series opener, with murders, reveals and secrets aplenty. And with four episodes of 'Hard Sun' still to watch, there's no telling how things will end.
Here are eight questions we have after the second instalment…
1. How did Hicks and Renko decide to bury the hatchet?
Episode one ended with Agyness Deyn's character beating up her boss and the opening scenes of episode two then saw her leak the Hard Sun documents to a news organisation, while Hicks and his wife were captured.
When the action then fast-forwarded four weeks, it was revealed the pair had patched up their differences and started working together again. How did the conversation about it all go down?
2. How many more Hard Sun "truther" murders will there be?
Hicks is certain that there will be more criminals like the one who dominated episode two, but just how many will take place? Surely they can't continue at this rate?
3. When is Hicks' baby due?
We know this might seem slightly besides the point, but it's easy to forget that the DCI and his wife, Simone, have a new son or daughter coming, what with all the "Oh-my-God-the-end-of-the-world-is-coming!" drama.
A new baby will be a very big deal – especially as the world is going to end in five years – and becoming a dad again could change Hicks' outlook on the world.
4. When will his wife find out about the affair?
Mari Butler's young son has now seen Hicks emerging from his mum's bedroom and at this point, we're pretty sure MI5 know about Hicks' extramarital activities too. All of this – plus the fact secrets never stay secret in TV Land – suggest Simone will find out the truth at some point soon.
5. When will Renko hear Daniel's message?
She clearly has other things on her mind at the moment, but Renko's son is spot on with his guess that officials are lying about Hard Sun. His mental health is clearly suffering and the …
Source:: The Huffington Post – UK Entertainment
(Visited 11 times, 1 visits today)