Parents, Have You Ever Experienced The Coffee-Buggy Conundrum? You're Not The Only One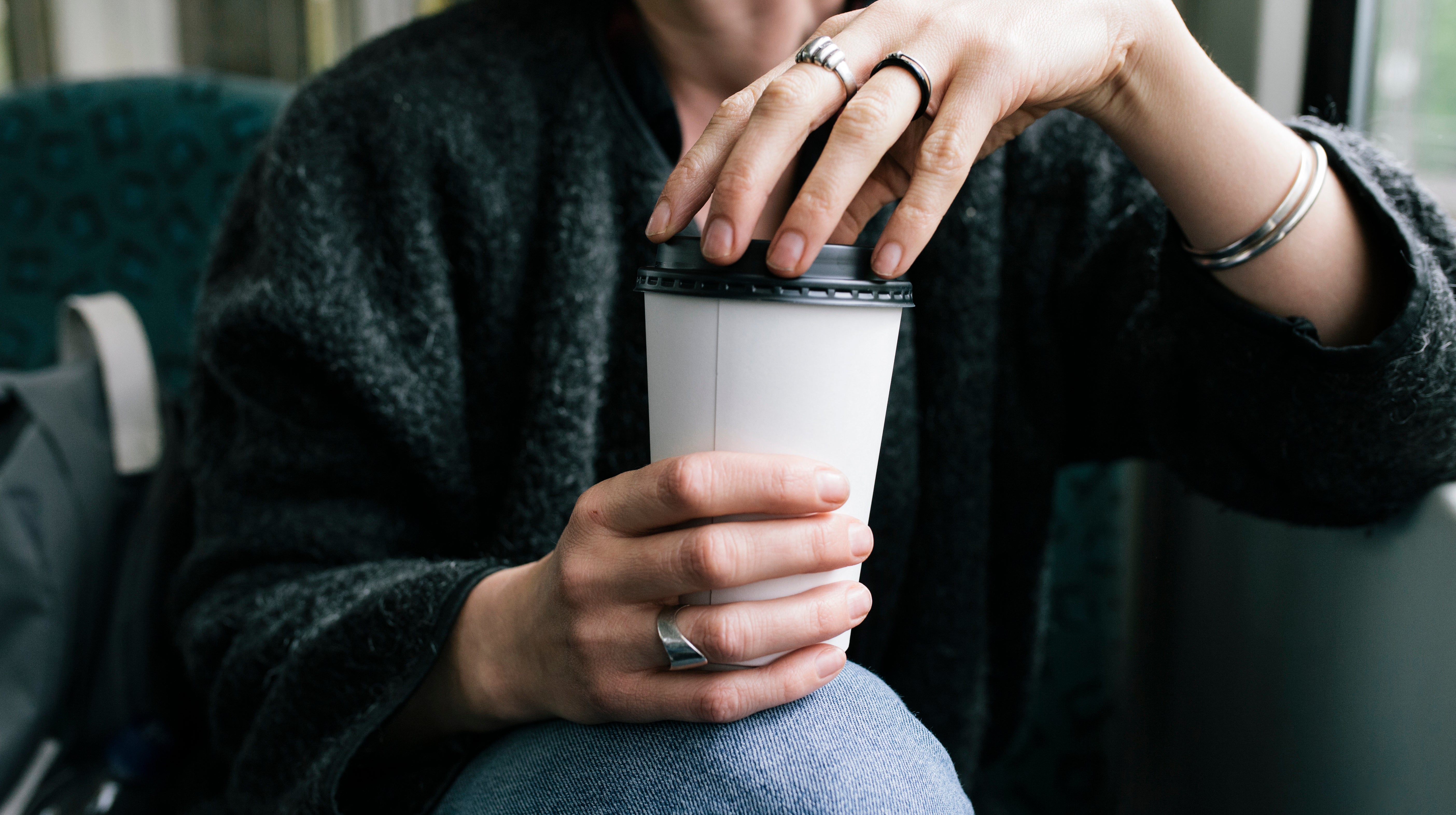 You've just bought yourself a latte from a coffee shop and you walk out, pushing the buggy in one hand and holding your coffee in another. Only it's not as easy as that.
The majority of the hot brown liquid ends up spilling over your hand, on to the floor and the buggy.
In short: Trying to enjoy a coffee as a new parent is much harder than it looks.
One Twitter user decided to sum up his coffee-buggy conundrum online and probably didn't expect to hear from many parents who had done the same.
Enjoying coffee as a parent:
1: buy coffee
2: attempt to push buggy with one hand, spilling scalding coffee on your hand
3: spill more coffee
4: when your hand is sufficiently scalded, chug still-scalding coffee as fast as you can
5: throw remaining 5/8ths of coffee in bin
— Gerry McBride (@GerryMcBride) January 9, 2018
McBride wrote out the "stages" of enjoying a coffee, including buying one, pushing a buggy one-handed, spilling it, and then throwing the remaining coffee in the bin.
In response, mum and dads shared their own coffee-buggy fails.
I experienced this for the first time recently trying to push my niece's buggy and drink a coffee. Think the baby ended up getting more coffee than me
— Sarah J (@SJane81) January 9, 2018
This actually IS my life now! Must have dumped 17 gallons of coffee in December alone!
— Darren Dineen (@_DarrenDineen) January 9, 2018
My stroller basically smells like it lives in a coffee shop.
— Angel Wang (@angelwang87) January 11, 2018
Pushing a buggy with one hand is harder than it looks!
— Clare Murphy (@newsclare) January 10, 2018
So many truths. I have spilled the coffee in the cart. I have gotten coffee on not yet purchased goods and put them back (I'm sorry Target!). I've gotten it all over myself.
I've learned to just get iced coffee and chug it before I shop.
— Aimee States (@AimeeStates) January 11, 2018
Some Twitter users offered solutions to the coffee-buggy conundrum, including using a flask for the coffee or going for ice coffee instead.
Take coffee breaks on every empty seat you encounter
— Salma (@Salamino15) January 11, 2018
You can try using a Keep Cup, or something similar? It's reusable, has a lid, saves on plastic waste and keeps your coffee hot …
Source:: The Huffington Post – UK Entertainment
(Visited 5 times, 1 visits today)