Deaf Children Are Facing An Education 'Crisis', National Charity Warns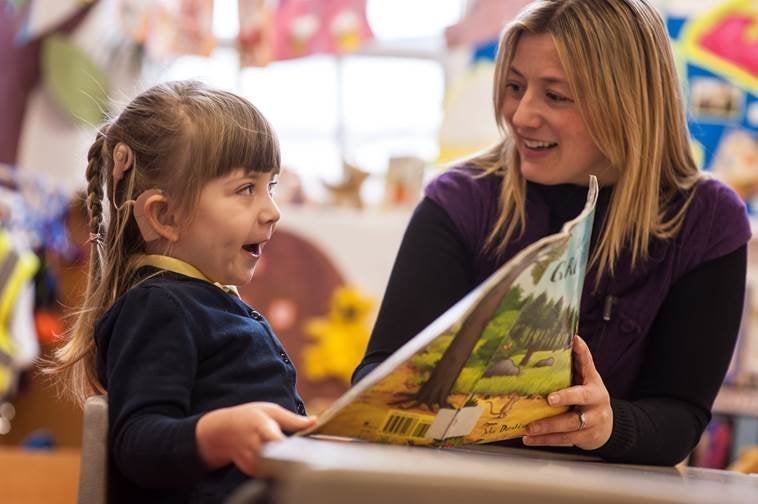 Deaf children in England are having "their futures decimated" as the system for supporting them in education is "in complete disarray", a national charity has warned.
The number of qualified Teachers of the Deaf in employment has fallen by 14% since 2011, according to research published today [Monday 8 January] by the Consortium for Research in Deaf Education (CRIDE) and supported by the National Deaf Children's Society (NDCS).
This problem facing the 45,000 deaf children in England is compounded by the fact that 57% of existing specialist staff are due to retire in the next 10 to 15 years and a third of councils have found it difficult to recruit new specialist teaching staff.
"The evidence couldn't be clearer. From every angle and at every turn, a whole generation of deaf children will have their futures decimated if the Government doesn't act before it's too late," said Susan Daniels, the chief executive of the NDCS.
"The Government's current complacency is a complete dereliction of duty."
More than 90% of deaf children have hearing parents with little or no previous experience of deafness, so independent expert support can be a vital lifeline.
"I'm profoundly deaf, and know all too well the challenges of growing up without support," said Daniels. "It means struggling to communicate, falling behind at school, failing to achieve your potential.
"Despite deafness not being a learning disability, deaf children fall a whole grade behind their hearing friends at school. This is only going to get worse if the Government doesn't intervene."
The majority (78%) of school-aged deaf children in England attend mainstream schools (where there is no specialist provision). 6% attend mainstream schools with resource provisions, 3% attend special schools for deaf children whilst 12% attend special schools not specifically for deaf children.
Over a quarter of councils now have just one specialist teacher for every 80 hearing impaired students, and in 15% of services, there is one teacher for more than 100 students.
"This is a ridiculous situation. One teacher cannot possibly support 100 children," said Daniels. "This cannot continue."
Caroline Blenkhorn, whose four-year-old daughter is deaf, stressed the impact the lack of specialist support has on children.
"I've seen first-hand what cuts to Teachers of the Deaf looks like," she said.
"Our early years Teacher of the Deaf was incredibly supportive but she was stretched to the limit with the time she could give. As cuts came into effect, coupled with …
Source:: The Huffington Post – UK Entertainment
(Visited 7 times, 1 visits today)