'Celebrity Big Brother' Star Courtney Act Suffers The Mother Of All Wardrobe Malfunctions After Entire Skirt Falls Off During Live Show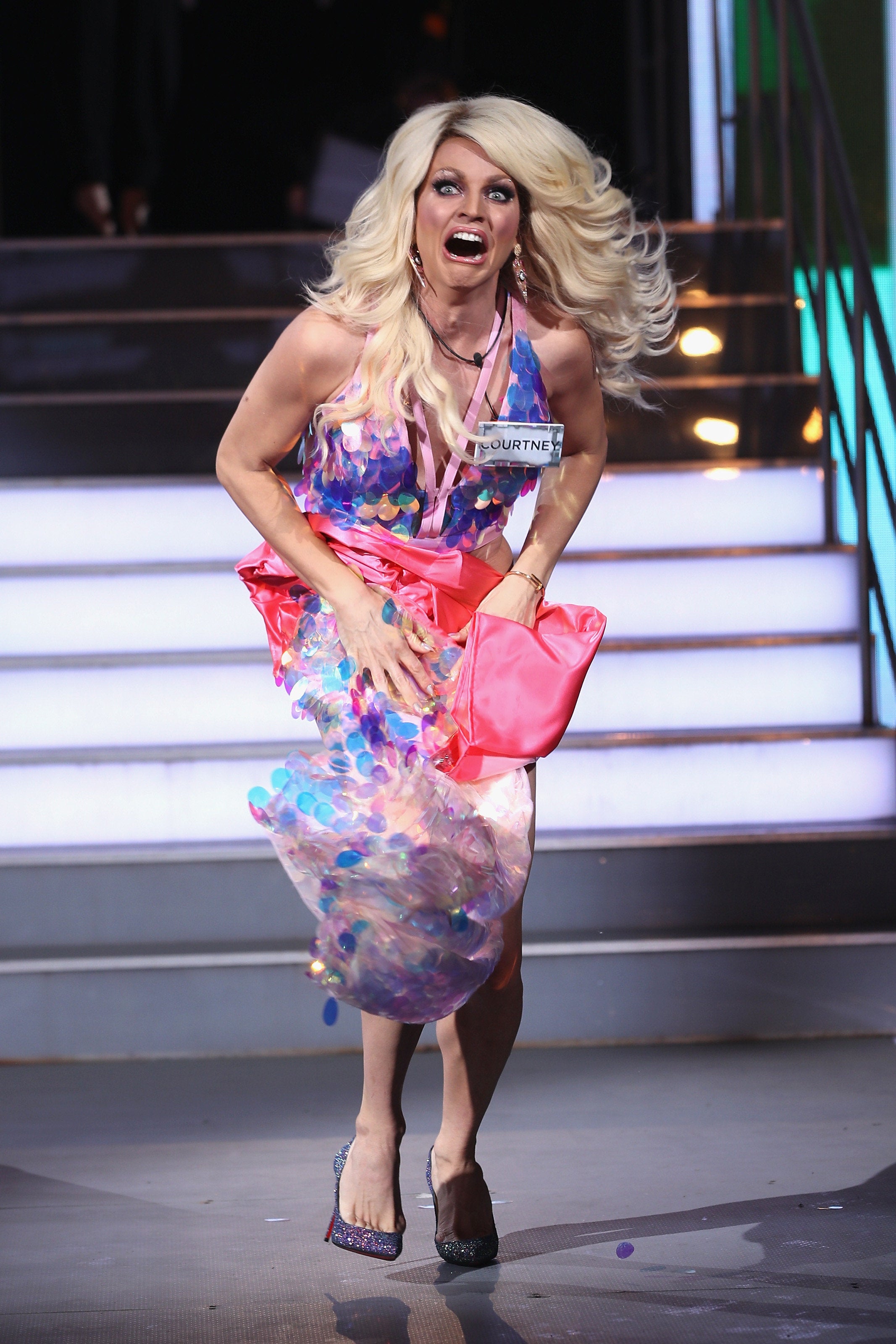 Courtney Act was always going to make a bit of an entrance into the 'Celebrity Big Brother' house, but even she hadn't bargained for what happened during Friday's live show.
The Aussie drag star, real name Shane Jenek, ended up suffering the mother of all wardrobe malfunctions as she made her way into the 'CBB' house.
As the 35-year-old strutted down the stairs towards the house, her heel got caught in her sequinned dress and the whole thing fell to the floor, leaving Courtney naked from the waist down.
Luckily, her blushes were saved as the camera panned away just in the nick of time.
Speaking as she entered the house, Courtney told her new housemates: 'I just lost my skirt! 'It literally fell on the ground and everyone saw my bum.'
Meanwhile, host Emma Willis struggled to compose herself, adding: 'I think we've just peaked, haven't we?'
Hopefully Courtney won't suffer any other fashion mishaps whilst she's in the house – and she's got plenty of outfits to choose from.
Earlier this week, she told HuffPost UK that show bosses have bent the rules for her, allowing her to take twice as many clothes into the house as anyone else.
She explained: "I've got so many great outfits, I've been allowed four bags, whereas everybody else gets two, because I'm dressing for two genders… I've got so many great costumes and I wanna wear them all."
Source:: The Huffington Post – UK Entertainment
(Visited 4 times, 1 visits today)