Jonathan "Foodgōd" Cheban says no to barbecue sauce on pizza – and not much else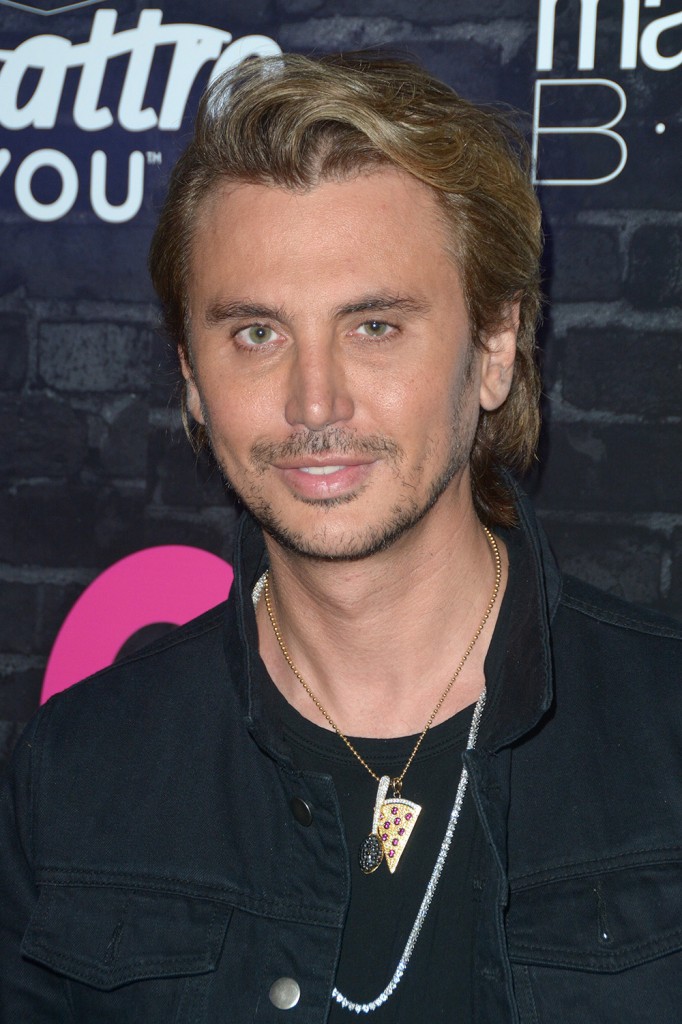 Full disclosure: I was unaware of who Jonathan Cheban was prior to writing this article. Since I try to fly outside of the Jenner-Kardashian galaxy except for my writing duties here, I am kind of glad I didn't know about him.
For those of you in the same boat, Jonathan is a reality television presence. He started the timer on his 15 minutes of fame on Keeping Up with the Kardashians and also made a appearances on the show's many (unnecessary) spinoffs. He got his own reality show on E! ('natch), in 2010. The Spin Crowd, which only lasted one season. The show revolved around the trials and tribulations of Jonathan and his staff at the public relations firm he founded, CommandPR. He also appeared on the UK shows Celebrity Big Brother and Celebs Go Dating. (Playing fast and loose with that "celebrity" moniker, aren't we?) Jonathan recently played Sonny to Kim Kardashian's Cher at the Casamigos Halloween party.
In addition to his television appearances, the Russian-born 43-year-old is an entrepreneur, launching his own clothing line, selling a line of jewelry and opening a few eateries, most recently a Shake Shack-esque fast food restaurant called Burger Bandit on Long Island. He considers himself a foodie and lifestyle expert, dubbing himself the Foodgōd and using his website and social media to alert us on all of the best and trendiest eats around. From what I can gather, Jonathan really likes pizza and sweets – not that there's anything wrong with that. I would have thought that a "food god" would also be an authority on haute cuisine as well. Maybe that's just me.
In a video on the New York Post's website, Jonathan visits Krave It, a Queens eatery, where he samples some of their pizzas with owner (and from what he puts on his pizzas – Flamin' Cheetos, anyone? – possibly a man with his weed dealer on speed dial), Vishee Mandahar. Apparently, the restaurant's "pizza de resistance" (sorry, couldn't resist) is the "Three Course Pizza" a monstrosity covered in fries, onion rings, burger patties, bacon, burger buns and deep-fried Oreos and topped with powdered sugar and barbecue sauce. What the actual hell? This looks like the work of a stoner (not that there's anything wrong with that). Apparently, Jonathan objected to the sauce and requested it be left off of his pie. All of …
Source:: Cele|bitchy – News
(Visited 3 times, 1 visits today)