Duh, Woody Allen has been 'obsessed with teenage girls' throughout his career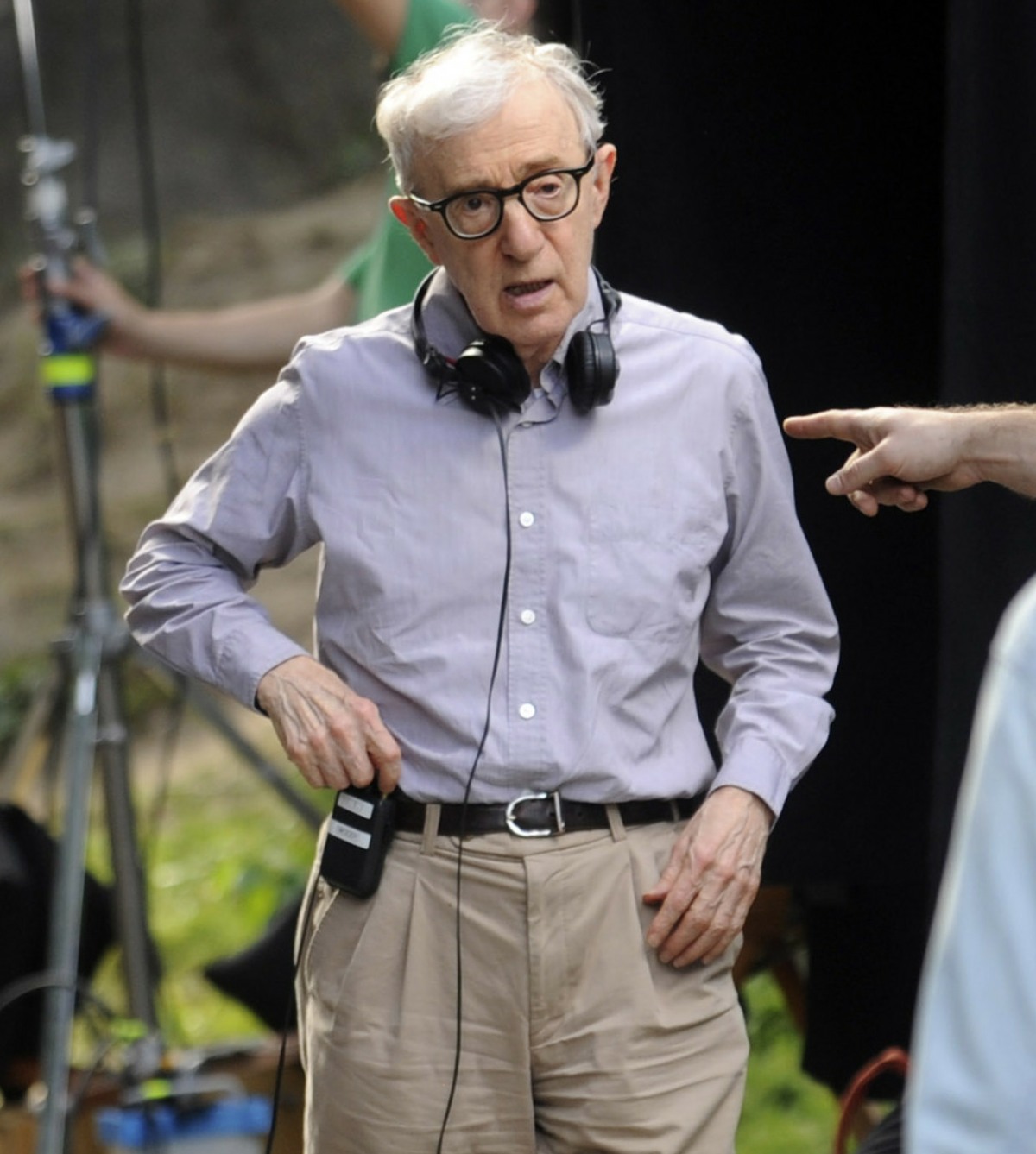 The Washington Post published an interesting piece in their "Outlook" section this week. The piece is by writer Richard Morgan, and it's called "I read decades of Woody Allen's private notes. He's obsessed with teenage girls." Morgan was – he says – the first person to request and read all of Woody Allen's notes, archives and papers, which are currently housed at Princeton University. Woody began housing his written archives at Princeton in 1980, and they include script notes, short stories, half-written outlines and character sketches and more. The through-line for "The Woody Papers" is pretty simple, Morgan says: he's obsessed with teenage girls. Which is something we've known for a long time, but good God. You can read the full WaPo piece here.
Woody Allen is making a new movie. Just kidding: He doesn't make new movies. What he's editing now, "A Rainy Day in New York," about a college-age love triangle, could, like any of his movies, instead be titled "A Woman Gets Objectified by a Man." This, in his view, is the pinnacle of art, its truest calling and highest purpose. Especially when it involves young women who are compelled to lackluster men merely by the gravity of the men's obsession.
I know this because I've seen his whole career up close — going through all of his drafts and scribblings, his psychological and physical cutting-room floor that exists in the 56-box, 57-year personal archives he has been curating since 1980 at Princeton University (which he did not attend). According to the staff at Firestone Library's rare-books wing, I'm the first person to read Allen's collection — the Woody Papers — from cover to cover, and from the very beginning to the very end, Allen, quite simply, drips with repetitious misogyny. Allen, who has been nominated for 24 Oscars, never needed ideas besides the lecherous man and his beautiful conquest — a concept around which he has made films about Paris, Rome, Barcelona, Manhattan, journalism, time travel, communist revolution, murder, writing novels, Thanksgiving dinner, Hollywood and many other things — because that one idea bore so much fruit for his career.
Allen's archive is a garden of earthly deletes — decades of notes and stories and sketches that the prolific filmmaker exiled, for whatever reason, to the shadowlands in between whole-hearted commitment and half-hearted possession. His screenplays are often Freudian, and …
Source:: Cele|bitchy – News
(Visited 3 times, 1 visits today)