Selena Gomez got offended by Billboard noticing her teddy bear, locked her Instagram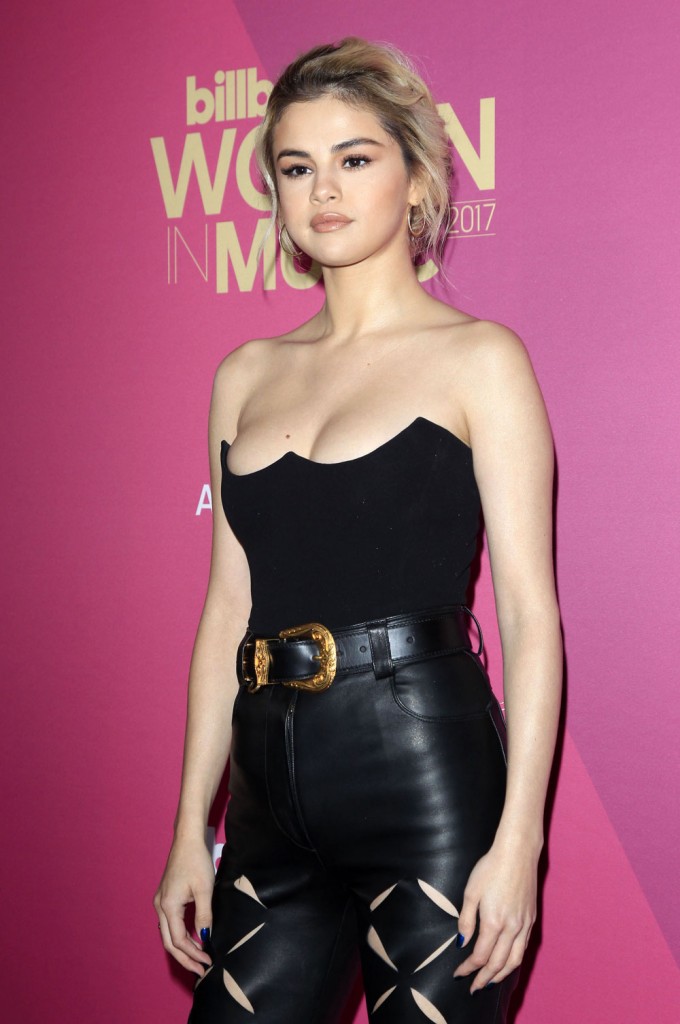 Selena Gomez was honored by Billboard Magazine as their woman of the year, for which they published a cover profile and interview with her and held a party in her honor. Selena was quite candid with Billboard, particularly about her on-again relationship with her first love, Justin Bieber, and her claim that she ended her relationship with The Weeknd as "best friends," which is doubtful. Given how many times Selena and Bieber have been on and off, and how much she previously seemed ambivalent toward him after their split (I swear "Same Old Love" is about Bieber) I would expect her to be more discreet about that. It's rather naive of her to get back with him in the first place though so I guess not.
Selena apparently took offense to the fact that the Billboard journalist noticed a huge teddy bear in her house and wrote about it. On Tuesday of this week she complained in an Instagram story about this apparent violation of her privacy, writing on top of a screenshot of that part of the article "Never will I let another human guess my words ever again. Or invite them in my home. That is so hurtful. The most 'ridiculous' part of that is no one knowing my heart when I say things."
Right after that she made her Instagram private, meaning she would have to approve each individual future follow request. However 130 million people were already following her, and apparently they weren't affected at all. Selena is the most followed person on Instagram. This was despite the fact that she took a three month social media break last year. Here's more:
People first noticed that the world's most popular Instagram account had locked out new followers around 7 a.m. ET, when major fan account @SelenaHQ tweeted out the news. Selena's fans reacted with shock and worry: "So Selena Gomez made her insta private. Guys am shook and happy at the same time. Like I want someone else to take that most followed title. So they can leave my baby alone. All the slander against her is just too much," one concerned fan tweeted. Others, however, found it funny that an account followed by hundreds of millions of people was now "private." "Selena has half of ig following her, what's the point of putting her account on private" one wrote.
Gomez flipped the …
Source:: Cele|bitchy – News
(Visited 4 times, 1 visits today)