Don't Worry If You Don't Have A Christmas Tree: Just Make Like These Beauty Gurus And Decorate Your Eyebrows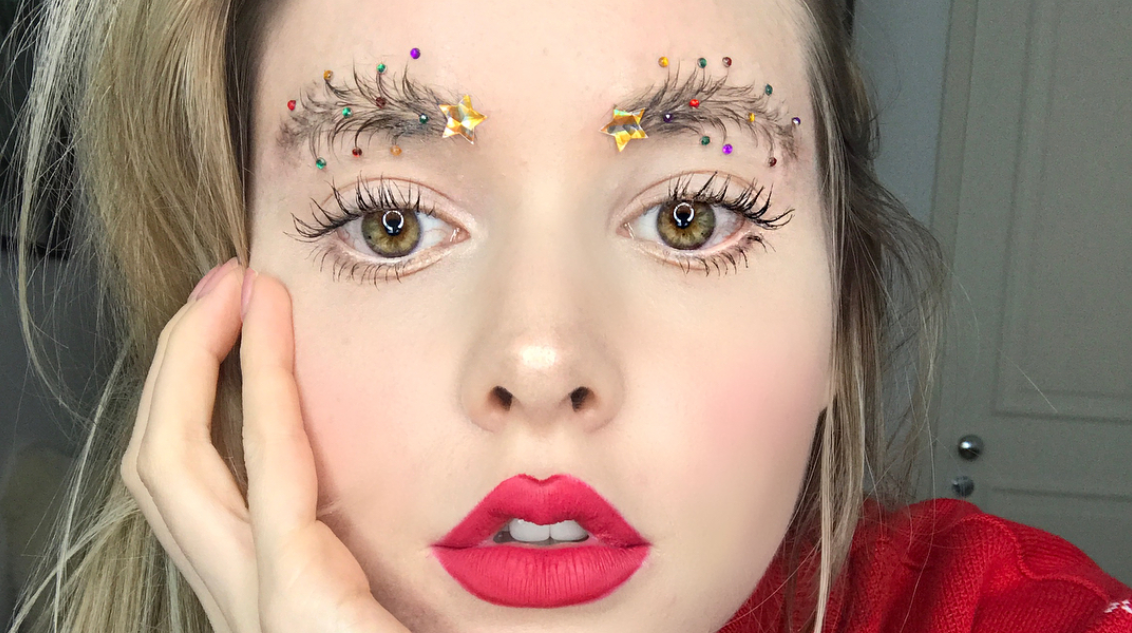 We may have spoken too soon when declaring 2017′s weirdest beauty trends, as this new eyebrow style definitely merits a mention.
Although some may be grateful for the opportunity to have something else to make festive, the decking-of-eyebrows is perhaps an acquired taste.
Regardless, props to these ladies for getting creative with a beauty trend – and doing it with good cheer.
A post shared by Taylor R (@taytay_xx) on Dec 5, 2017 at 6:57am PST
The method involves using gel to separate out the eyebrows and make them into peaks, then festoon them with your choice of gems and/or stickers.
The trend was originally started by talented YouTuber Taylor R, who posted a look she created and shared it with her 320K Instagram followers.
The caption read: "Christmas Tree Eyebrows Yes or No? "
Most fans were into the look, so Taylor later shared a short snippet of the Christmas tree eyebrows tutorial.
The trend soon picked up and others started to create their own versions.
A post shared by Alii (@aliismakeup) on Dec 6, 2017 at 12:56pm PST
A post shared by Gina and Prince (@ginaandprince) on Dec 6, 2017 at 6:23pm PST
A post shared by Leira♡ (@leiracosplays) on Dec 5, 2017 at 3:13pm PST
A post shared by ♡(ꈍᴗꈍ)ε`*)♡ (@666ba.be) on Dec 5, 2017 at 10:03am PST
It seems the trend is a hit with makeup lovers and Christmas enthusiasts alike.
However, with the hectic nature of the holiday period and the many things that need doing, others might relate this post.
A post shared by Kelly Ann (@kittymelini) on Dec 5, 2017 at 6:47am PST
Source:: The Huffington Post – UK Entertainment
(Visited 4 times, 1 visits today)