Solving Our Housing Crisis – The Only Way Is Up?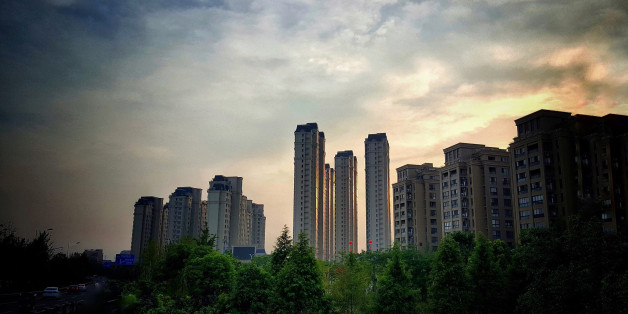 China represents a good example of a country that has to build at an incredible rate just to keep up with its own population growth. I have now visited China on three occasions in the past two years with the All-Party Parliamentary China Group and visited several first and second tier cities. The first thing you notice is not just the scale but also the prolific expansion of high rise living in city centres. Tall buildings with multiple flats, housing hundreds of people in each one.
To some extent they have little choice – a drive towards urbanisation and significant population growth leads to an inevitable look skywards.
In the UK, we already know that there is a significant lack of homes, especially in our major cities. This is partly due to the availability and cost of building sites, but also the popularity and livings costs of city centres as places to reside. The phrase 'housing crisis' is now used regularly in government and the Prime Minister has herself taken charge of finding the answers to Britain's broken housing market.
The UK now has one of the lowest levels of home ownership in Europe. With land at a shortage and a premium, surely building upwards is part of the answer?
We also know that transport infrastructure is an issue and our major cities have a commuter belt around them with millions of people commuting in and out daily. By increasing housing in our city centres we can help alleviate some of the pressure on our transport networks. If people live closer to their workplace, they are more likely to walk, cycle or take the bus, tube or metro system thus taking the pressure off commuter services.
So why aren't British cities seeing more high-rise developments?
The UK has long had an aversion to the concept of high-rise living and large scale tower block developments partly I suspect due to the poor quality social housing tower blocks built in the 1960s and 1970s, and also due to the view that they are ugly. As a result, we have sporadic high-rise developments, largely social housing, in certain cities and towns with the odd, seemingly out of place single tower block.
The recent tragedy of Grenfell Tower will understandably concern many people thinking of high-rise living and is evidence of how we must ensure that new build developments have the latest fire and safety equipment …
Source:: The Huffington Post – UK Entertainment
(Visited 6 times, 1 visits today)