Time For The Chancellor To Act On Children's Funeral Fees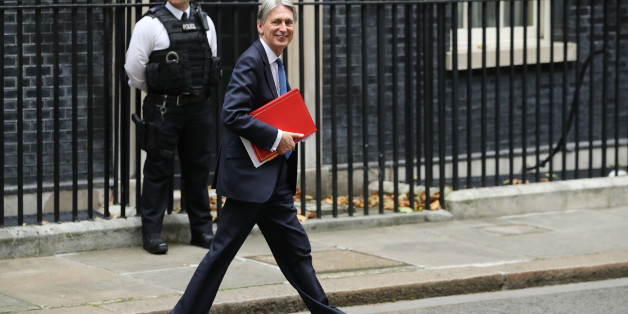 I couldn't have been happier than in March of this year when the Welsh government decided to scrap fees for children's funerals. Thanks to the Welsh government, parents in Wales who have to go through the tragedy of losing a child, no longer have to live in fear of the undertakers' bill landing on the mat. The Chancellor has the power to remove at least the financial pain of grieving families whom have suffered the untimely death of a child. I'm calling on The Chancellor once again, to think of bereaved parents when he's writing his Autumn Budget.
Losing a child is the single most painful experience that any parent could endure. On 5 June 1989 my eight-year-old son Martin passed away, as I explained to the House of Commons last year. No parent expects to have to bury their child, so when the tragedy happens, parents will be totally unprepared, both emotionally and financially. I remember the day the bill arrived and that fear in my stomach as to how I would pay it. The last thing any grieving parent needs in their darkest hour is the gut wrenching, anxiety inducing fear of not being able to pay for the funeral of their own child.
When the Prime Minister told me in the Commons that grieving parents can apply to the governments social fund for financial help to cover a child's funeral by filling out a 35-page document, I think she missed the point entirely. As I explained to the Prime Minister, at the darkest moment of my life, I could not even fill a kettle let alone fill in a 35-page application form. Of course, the speech I made in the Commons that day was now over twelve months ago, and the government is yet to implement any changes to help grieving parents deal with the financial burden of losing a child.
Such a tragedy could happen to anyone, and it is those without a strong support network, both socially and financially, that I fear for the most. In many ways I was lucky – lucky enough to come from a compassionate and caring community like Swansea. My wonderful friends and neighbours organised a whip-round to collect funds to cover the funeral fees, and with the addition of a bank loan I managed to scrape together enough money to pay the undertakers bill.
I fear that grieving parents with no family to …
Source:: The Huffington Post – UK Entertainment
(Visited 2 times, 1 visits today)