Business Groups Tell Theresa May To Get A Move On With Brexit Talks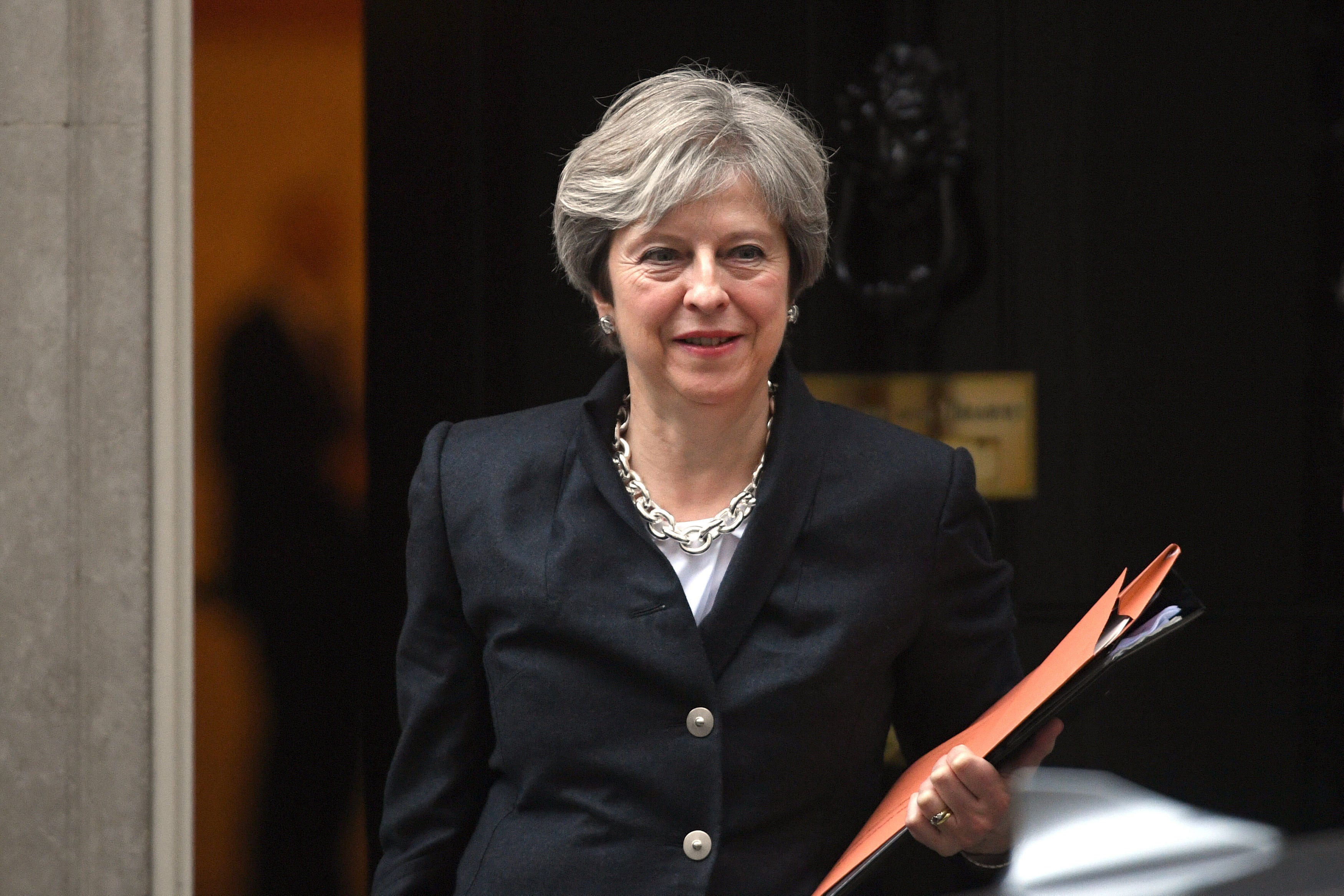 European business leaders have urged Theresa May to make "urgent progress" in the Brexit talks during a crunch Downing Street meeting.
Representatives of business groups from across the EU, including Spain, Germany and France, were invited to Number 10 today to put their fears over Brexit directly to the Prime Minister.
The meeting comes as the UK's negotiations with Brussels appear to be deadlocked, with the EU's chief negotiator telling a French newspaper last night he is preparing for the talks to collapse.
In a statement after the Downing Street meeting today, Emma Marcegaglia, President of the Brussels-based BusinessEurope, said: "Business is extremely concerned with the slow pace of negotiations and the lack of progress only one month before the decisive December European Council.
"Business aims to avoid a cliff edge and therefore asks for a 'status quo – like' transitional arrangement with the UK staying in the customs union and the single market as this will best provide citizens and businesses with greater certainty.
"In order to achieve this goal, we urge the UK Government to make good on its Florence commitments by providing concrete proposals on the three issues critical for talks to move to the next phase including citizens' rights, the situation of Ireland and the financial settlement.
"Equally, the EU should look constructively on these proposals once received.
"Gaining momentum as we head into the New Year will provide companies with the confidence they need to continue contributing to prosperity right across Europe in these uncertain times."
Want to know what's really going on with Brexit? Sign up for HuffPost UK's Brexit Briefing – sent straight to your inbox every Thursday.
Carolyn Fairbairn, Director-General of the UK-based CBI, also welcomed the meeting, and called for "real progress" in the talks before Christmas.
In a statement, she said: "All business organisations present reiterated the damage a 'no-deal' scenario would do to trade.
"A transition period reflecting the current arrangements remains the priority on both sides of the Channel.
"While businesses welcomed the Prime Minister's Florence speech, we now need to move beyond warm words if jobs, investment and living standards are to be protected."
The latest round of trade talks, which concluded on Friday November 10, seemed to offer no breakthrough on citizens' rights, the Northern Ireland border and the size of the UK's financial settlement.
During the post-negotiation press conference, Barnier was asked if the UK had just a fortnight to sort out disagreements on the …
Source:: The Huffington Post – UK Lifestyle
(Visited 3 times, 1 visits today)