Topshop Made Its Changing Rooms Gender Neutral Months Ago – But Some Staff Didn't Get The Memo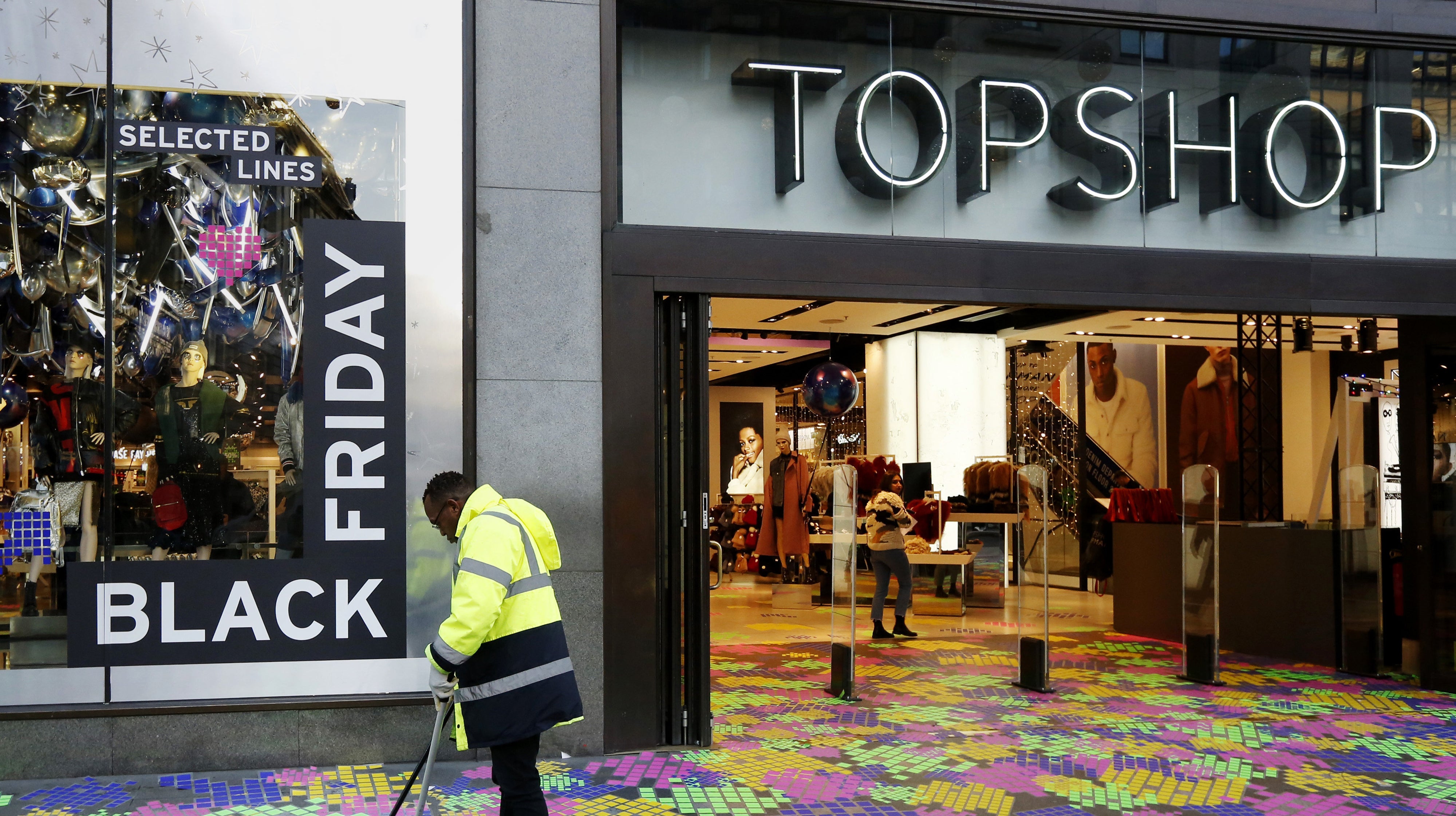 Topshop has had a policy of non gender-specific changing rooms in place since July 2017, but many were unaware of this – including it seems, some of their staff.
Writer and performer Travis Alabanza tweeted about "experiencing transphobia" when they were denied entry into the women's changing rooms, in a branch of Topshop in Manchester.
Hey @Topshop just experienced transphobia in your Manchester store. Not letting me use the changing room I decide is shit, sort it out.
— Travis (@travisalabanza) November 5, 2017
The tweet got a lot of support, with many calling Alabanza a trailblazer for speaking up.
Alabanza also explained the safety of queer and transgender shoppers is at risk if attitudes about gender don't change.
Gendered changing rooms , effect and put queer and trans shoppers at risk from harassment from other shoppers. It's dated and dangerous
— Travis (@travisalabanza) November 5, 2017
Who made you in charge of deciding who is woman enough to use ur changing room? U just lost an easy sale and money.
— Travis (@travisalabanza) November 5, 2017
One tweeter responded by @-ing Topshop with a screenshot of a letter they claimed to receive regarding the policy change.
The tweet read: "Um Topshop this was brought to your attention a while back and I was assured you were changing your changing room policy "
@Topshop@TopshopHelp why is this still happening if you've reviewed your policy? Honestly there are only so many times you can apologise – pic.twitter.com/k1tHEa6kzO
— terfs r all uglie (@B00B_DYLAN) November 5, 2017
A Topshop spokesperson told HuffPost UK: "All Topshop and Topman customers are free to use any of the fitting rooms located within our stores. The policy was already in place prior to this incident."
It is not clear what steps Topshop has taken to ensure all staff is aware of this policy change.
But surely the matter would be less of an issue if the policy was signposted in stores?
Topshop's spokesperson declined to comment on these issues when asked.
Hi Kate,
Please be advised that we recently updated our Changing Rooms policy.
Thanks, TS Help
— Topshop (@Topshop) November 6, 2017
This isn't the first time a high street store has been called out for discriminating against people who are transgender or gender non-binary.
In September 2016, Nicholas Gorham, an actor …
Source:: The Huffington Post – UK Lifestyle
(Visited 1 times, 1 visits today)