Johnny Depp was allegedly wasted at the London 'MOTOE' premiere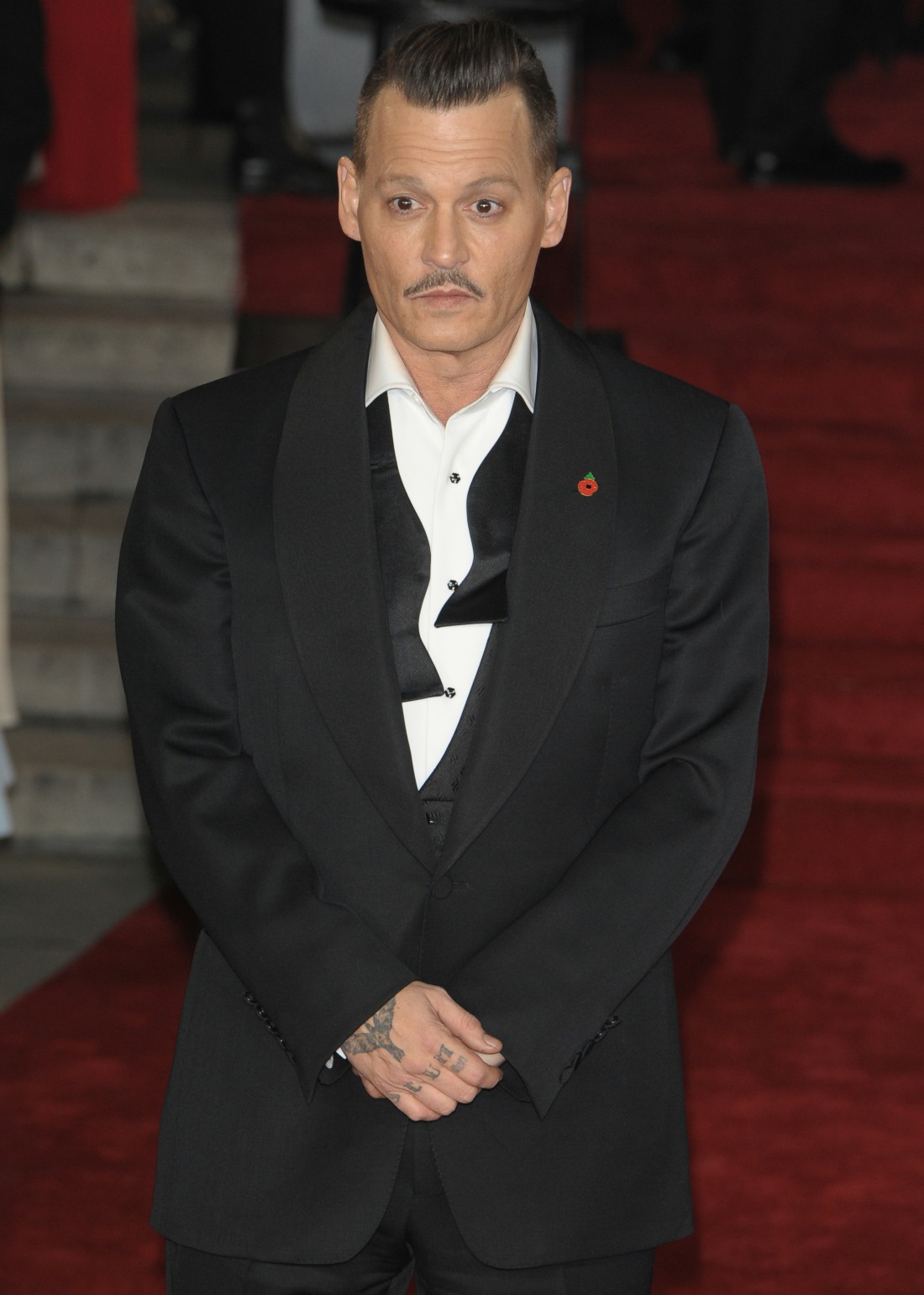 Last Thursday, Johnny Depp came out of hiding for the London premiere of Murder on the Orient Express, which we talked about. I wrote that Depp had perhaps Depp had spent his time away from the spotlight "drying out" somewhat, because he didn't look so puffy and boozy in the photos. True, he doesn't look healthy these days, but much like Brad Pitt's post-Angelina slim-down, it did seem like Depp isn't consuming booze at the same rate as before, and it's notable on his face especially. The problem is that many people thought Depp was acting drunk on the red carpet:
Johnny Depp returned to London for the Murder On The Orient Express premiere on Thursday. And judging by the looks he got from his fellow cast members, the Hollywood star may have enjoyed a few drinks on the way down. Johnny appeared a little bit worse for wear on the red carpet at the Royal Albert Hall and allegedly reeked of booze while mixing with co-stars including DAME JUDI DENCH, PENELOPE CRUZ and director KENNETH BRANAGH.
Snaps of his personal security man Jerry Judge having to practically hold him up only added to the impression he was having a big night out.
Indeed, Johnny's partying started the previous evening at London club The Box. A movie source said: "Johnny was having big old night and was told off for smoking three times while inside. He was annoyed people were staring at him too. But on the night of the premiere, he was in a strange mood and everyone thought he'd been drinking."
He was lamenting his split from AMBER HEARD so he's clearly still not over the issues of the previous couple of years.
"You can see why there are still some serious fears about his wellbeing."
[From The Sun]
I believe it, just because I tend to believe any and all negative stories about Johnny Depp these days. But a source told E! News: "These reports are completely false. Johnny was not drunk at the premiere. He came straight from set to the premiere. His security was maneuvering him around the carpet as he has done for years." Ah, Depp's security was not propping him up, they were "maneauvering him around the carpet." I haven't heard that one before. Meanwhile, Depp was also a guest on the Graham Norton …
Source:: Cele|bitchy – News
(Visited 4 times, 1 visits today)