My Encounter With Harvey Weinstein, And Why We Must Also Talk About Actresses At The Bottom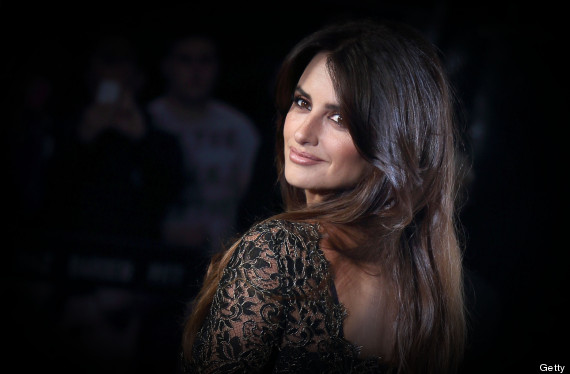 A number of years ago, I landed a gig as Penelope Cruz's stand-in on the Rob Marshall movie Nine at Shepperton Studios. A starting-out actress, I thought it would be a great experience to be on a huge film set with so many actors whose work I admired – Sophia Loren, Nicole Kidman, Daniel Day Lewis, Kate Hudson, Judi Dench, and Marion Cotillard. Perhaps even Penelope and I would become bezzies.
In the end it wasn't that great and I didn't get to hang out with Ms Cruz, but I did meet Harvey Weinstein himself. I say meet but it was more of an encounter. I didn't really know much about him at the time but soon got the impression from the mixture of excitement and trepidation on set that this was a very important guy.
The first thing that struck me about him was that he's a big man. Tall, broad, so he stands out. Coupled with his powerful position I can see how he could be intimidating. One day, when I wasn't needed on set I went to use one of the mobile toilets. On my way out there was Harvey. Don't get me wrong, he wasn't following me, he must have been on his way somewhere, maybe to the toilets too, but I was surprised to see him in front of me, and then he spoke!
Now it was unusual to be spoken to by anybody 'of any position' on set (stand-ins were barely noticed), so I was taken aback by this large famous figure talking to me outside the Portaloo. He asked who I was, which was even weirder and so I mumbled nervously and with embarrassment, "I'm just Penelope's stand in". He then asked me if I wanted to go out with him, but I felt so awkward and couldn't believe my ears, that I rushed off pretending I didn't even hear and, after a couple of days, if I remember correctly he was gone.
Jumaan worked as a stand-in for Spanish actress Penelope Cruz
Perhaps you're feeling disappointed that this isn't one of the more shocking stories that have appeared in recent days like Ambra Battaliana's or Ashley Judd's and that the headline has misled you, but perhaps if I hadn't been so frightened, or the circumstances had been different, I might have found myself in one such awkward position. I don't know whether anyone else …
Source:: The Huffington Post – UK Entertainment
(Visited 6 times, 1 visits today)