Will Harvey Weinstein Finally Kill the Old Boys' Network?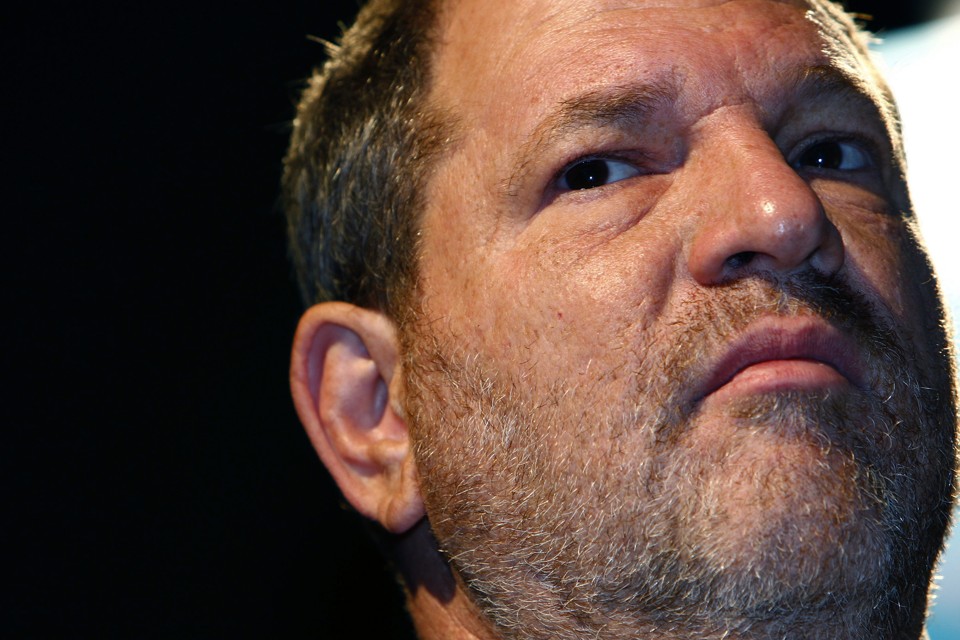 The cascade of revelations about Harvey Weinstein's allegedly terrible and lewd behavior has unearthed plenty of victims—scores of them, in fact. But the story may have revealed other, different kinds of casualties, as well: similar, unnamed men in powerful positions who prey upon the less powerful, and their allies, who silently and tacitly accept bad behavior as—in the words of Weinstein's former lawyer—the stuff that "old dinosaurs" do. Make no mistake, Weinstein's spectacular fall from grace and power represents a seismic change in attitudes toward sexual assault and sexual harassment in this country. But it may also put a nail in the coffin of the old boys' network.
NBC, where I worked for nearly five years, is presently on its heels to defend the decision to kill the Weinstein story, initially brought to them by the network's now-former correspondent Ronan Farrow (who would eventually publish his findings in The New Yorker). NBC News president Noah Oppenheim defended his network's decision this week, telling employees in a town hall that Farrow's story lacked elements necessary for publication, but that the network "didn't want to stand in [Farrow's] way" and therefore allowed him to take the story to The New Yorker.
A HuffPost report on the decision-making inside NBC tells a somewhat different story—that Farrow had several highly reportable items on Weinstein and was ready to go on air (and online) with the story but was told that:
the story had to go up to NBC News Chairman Andy Lack for approval and that the story would be under review by Steve Burke, executive vice president of Comcast and president and CEO of NBCUniversal—a highly unusual level of scrutiny, according to three NBC News staffers, who had never heard of Burke's office needing to review a story.
Ultimately, NBC passed on the story and Farrow—with the help of the writer Ken Auletta and the editor David Remnick at The New Yorker—published his giant-killing story on Weinstein.
To outsiders, NBC's decision seems unfortunate at best and nefarious at worst, especially when paired with its move last fall to delay the release of the Access Hollywood recordings featuring then-candidate Donald Trump boasting to network star Billy Bush about sexual assault. It doesn't help matters that the chain of command in NBC's decision-making process to kill a major story about the alleged sexual predation of young women reportedly featured an all-male cast. This, regardless of …
Source:: The Atlantic – Culture
(Visited 13 times, 1 visits today)