People: Sarah Jessica Parker was the only one making big money on SATC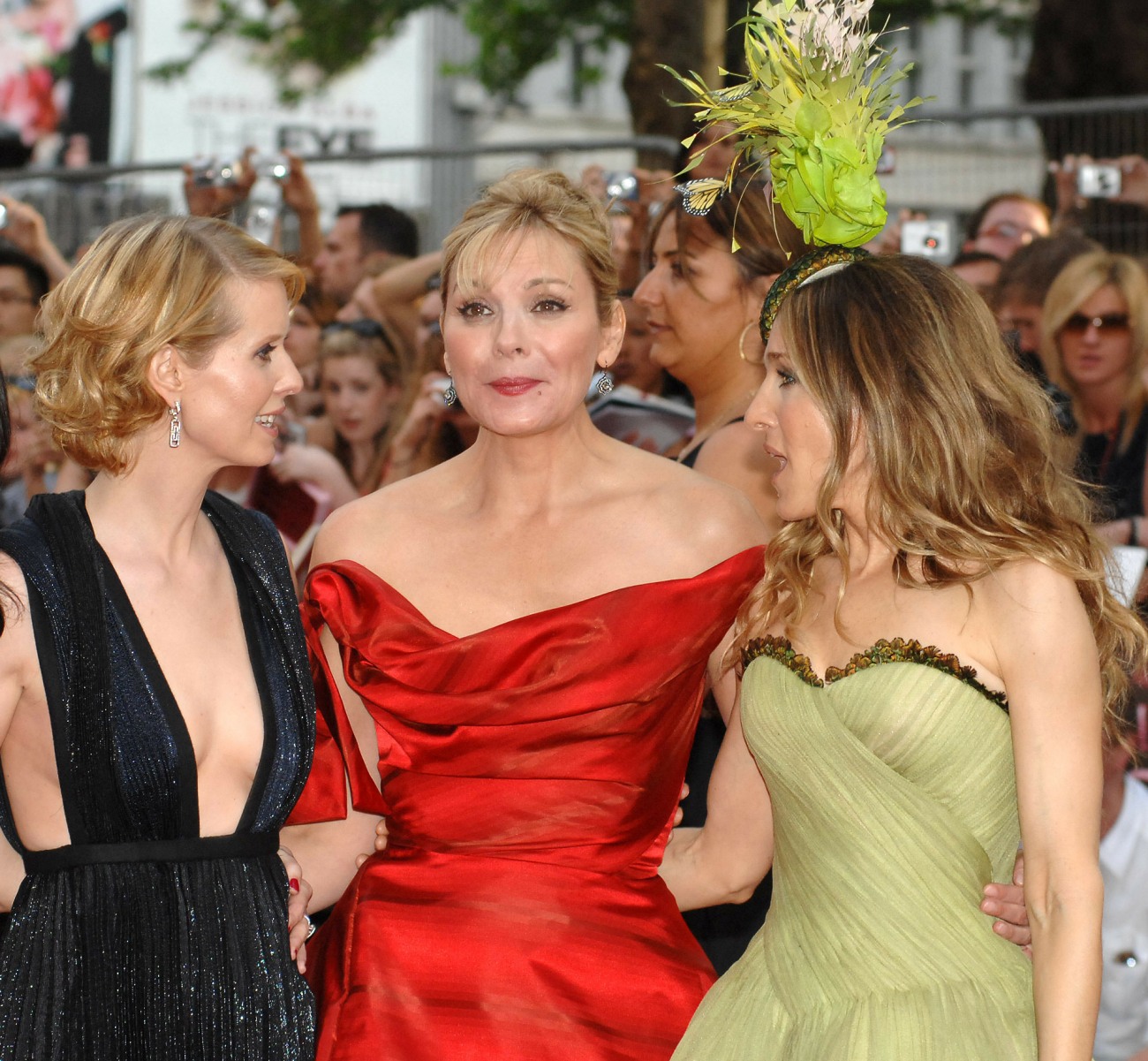 This.Story.Will.Never.End. 2017 is all about… Sex and the City drama! I'm sort of done with recapping all the sh-t that's happened in the past week, so just trust me when I say that Sarah Jessica Parker and her people are attacking Kim Cattrall pretty hard, all because Kim didn't want to do a third Sex and the City movie. Kim's mad that SJP and her peeps are ganging up on her, and Kim's position is basically: go ahead and make a third movie, I don't care, I just don't want to be in it. But SJP and the peeps are still throwing massive hissy fits about this situation. And once again, "unnamed sources" are dishing to People Magazine:
Multiple sources tell PEOPLE that star Kim Cattrall's demands led studio Warner Bros. to kill the in-development sequel, which Sarah Jessica Parker has said had a "beautiful, funny, heartbreaking, joyful, very relatable script and story" ready for filming. Cattrall "was dragging her feet all summer and cast and crew members had put their lives on hold to get ready to shoot the movie," says one source. "Then when she made outrageous demands, the studio had enough and pulled the plug. Her demand for them to buy her films in development and to give her a TV deal are what broke the camel's back for them."
Another source echoes that, saying Cattrall was "a demanding diva." But a third source with knowledge of the situation counters that Cattrall wanted her character treated better.
"She was willing to have a conversation, but she needed to hear something she hasn't heard before — namely, that they would treat her character with some dignity and respect — and they wouldn't even engage in that sort of discussion," the source says. The source says that Cattrall's Samantha had "one humiliating plot line after another" in the two movies made after the series wrapped. In the first, Samantha is dumped by her boyfriend and ends the show turning 50. (Both Samantha and Cattrall, now 61, are the oldest of the SATC leads.) In the second movie, Samantha was going through menopause and experiencing hot flashes.
"And yet she never wanted to derail things and she's never demanded story approval and she's never tried to meddle with what the screenwriters and show creators thought was best," the source says.
Money, of course, was also …
Source:: Cele|bitchy – News
(Visited 7 times, 1 visits today)