Denver judge throws out DJ David Mueller's case against Taylor Swift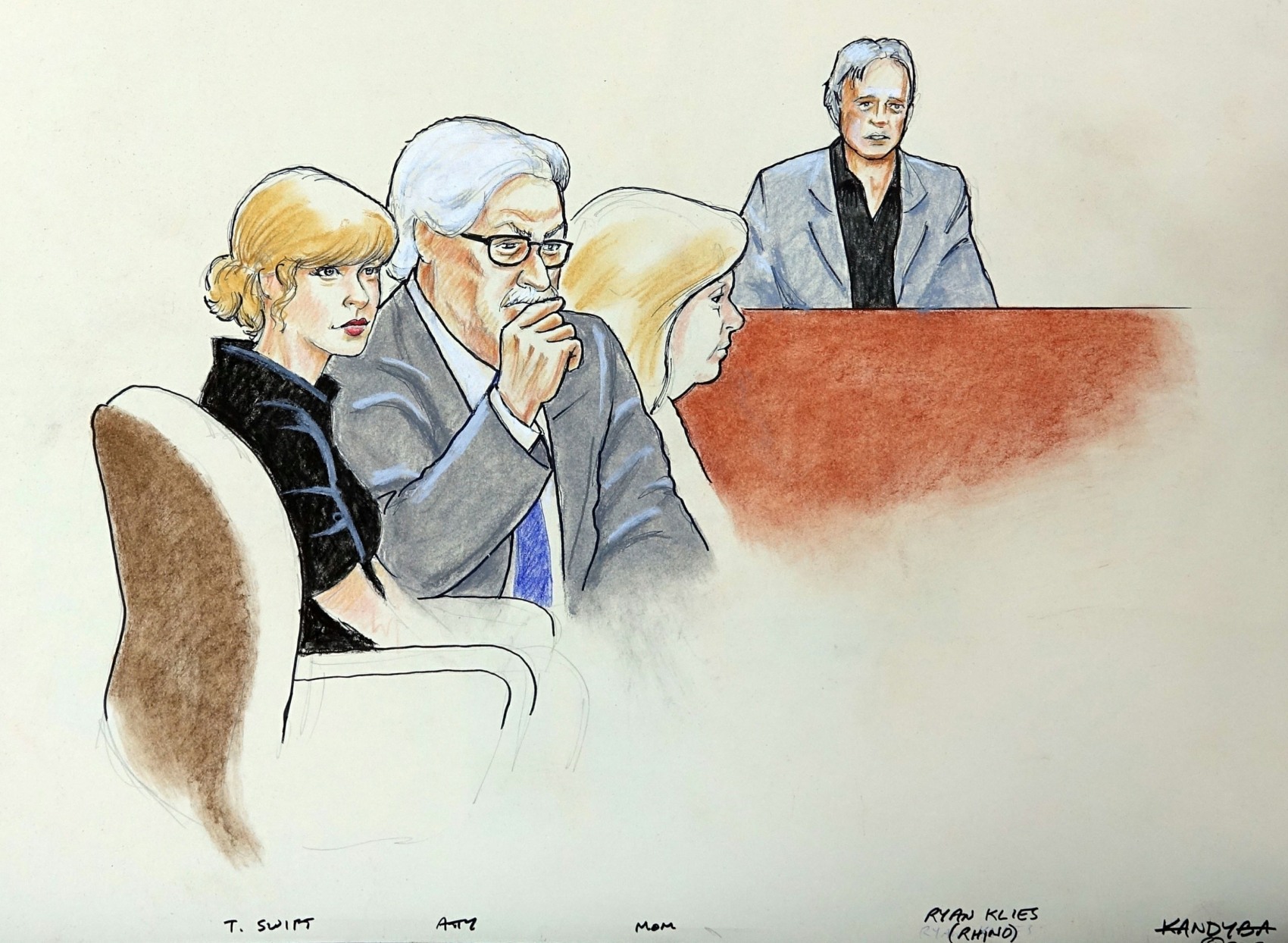 If you've been reading the coverage of the Groping DJ trial throughout last week, you have probably realized that the man who allegedly groped Taylor Swift in 2013 didn't have much of a case. He sued her because he claimed she had destroyed his career and cast him as a groping pervert publicly. She countersued, saying that she never named him or demanded that the radio station fire him, and oh by the way, he actually did sexually assault her and she has her own witnesses and everything. DJ David Mueller's case consisted of "NUH-UH" and "prove it" and "Taylor destroyed me for no reason." And on Friday, after all of the witnesses were called, the judge told Mueller that he had no case against Taylor.
A Denver judge has dismissed the case brought against Taylor Swift by former radio host David Mueller who claimed the pop star essentially ruined his career. U.S. District Judge William Martinez said on Friday in court Mueller has insufficient evidence to prove the pop star got him fired, PEOPLE confirms. Swift got visibly emotional in the courtroom after the ruling. Mueller had sought $3 million in damages from Swift. His case against Swift's mother, Andrea, was not dismissed and Swift's case against Mueller for sexual assault remains ongoing.
In his ruling, the judge said Mueller had filed claims of interference with contract against Swift personally rather than 13 Management, the company under which Andrea Swift and Frank Bell — who works with her management team — are employed. "Simply put, it is far too late for the plaintiff to argue that he had filed the wrong claims against the wrong people," he said.
When Swift's attorney filed the motion to dismiss Friday afternoon, Mueller's attorney tried to amend his initial claim saying Bell and Andrea were acting on Swift's behalf as her friend and mother.
"Court will not permit amendments at this time," said the judge. Judge Martinez also accused Mueller and his team of "new and still poorly articulated claims of vicarious liability."
The judge also said Mueller had a clause in his contract to extend his employment at KYGO for another year. Judge Martinez ruled the defendants were not aware of this clause at the time they reported the alleged assault to the station. To support this claim of tortious interference, Mueller would have had …
Source:: Cele|bitchy – News
(Visited 5 times, 1 visits today)