Atypical Is So Close to Great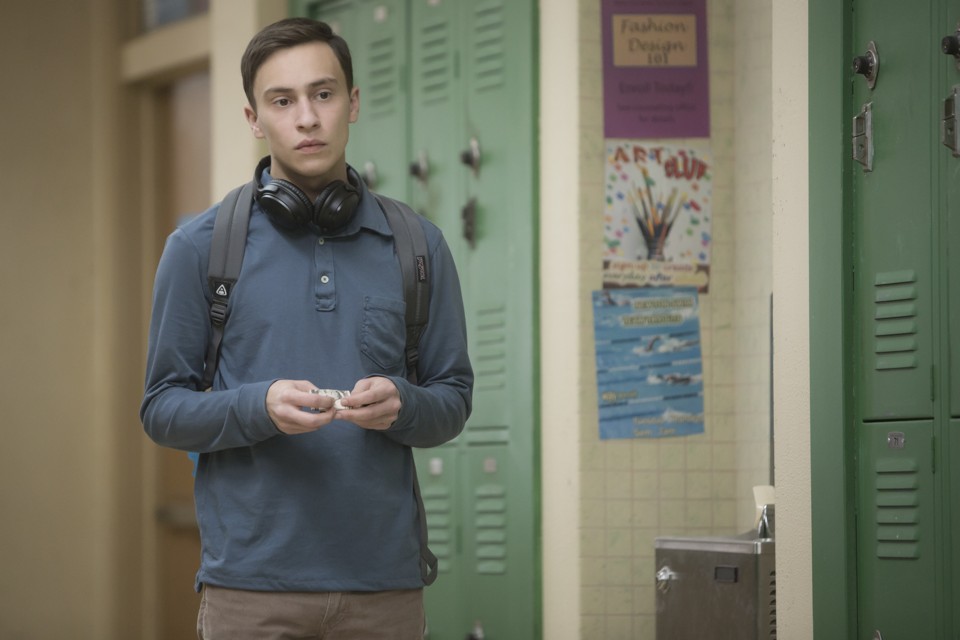 When Atypical was announced last October, the Netflix show's mission was defined as a question: What does it mean to be normal? Sam (Keir Gilchrist), Atypical's primary character, is a high-school senior who also has autism, and most of the storylines in the first eight episodes (released on Friday) revolve around "normal" teenage experiences—his efforts to get a girlfriend, his interactions with the jerky popular kids, and his desire underneath it all to fit in, and to feel less alone. And yet the show's most consistent source of humor comes from how abnormal Sam is. How he inadvertently screams obscenities at bewildered strangers, and blurts out pickup lines he's downloaded from the internet, and accidentally punches a girl mid-hookup because he can't stand the way she's touching him.
Atypical, created by Robia Rashid (The Goldbergs, How I Met Your Mother) and Seth Gordon (also The Goldbergs, as well as the recent Baywatch movie), carries a heavy burden, just because there are so few depictions of people on the spectrum in television, let alone half-hour comedies that place autism front and center. The show is obviously filled with compassion for Sam and tries hard to give the audience some sense of what his everyday experiences are like—demonstrating how clothes with too many zippers and textures overwhelm his senses by distorting sounds and visuals for viewers. But it also relies on him as a punchline, only to turn around and assail other characters who do the exact same thing.
Which is a shame, because in its finest moments Atypical is warmhearted, sincere, funny, and shrewd. It's hard to tell whether its inconsistency is due to a blurry conception of what tone it should strike, or whether producers simply wanted to appeal to as broad a swathe of potential viewers as possible—the show skews so wildly from slapstick to gritty drama to teen soap to family sitcom that it should come with Dramamine. There's Sam, played sensitively by Gilchrist (United States of Tara), with his obsession with penguins and all things Antarctic, and his teenage hormones. His sister, Casey (the fantastic Brigette Lundy-Paine), is both irreverent and extremely protective when it comes to her brother. "My sister doesn't let anyone beat me up," Sam explains in the first episode. "Except herself."
The most bewildering aspect of the show is Sam's mom, Elsa (Jennifer Jason Leigh), whose storyline seems to belong to a totally different drama. …
Source:: <a href=https://www.theatlantic.com/entertainment/archive/2017/08/atypical-review-netflix/536538/?utm_source=feed target="_blank" title="Atypical Is So Close to Great" >The Atlantic – Culture
(Visited 7 times, 1 visits today)