Ryan Lochte's 'lying to Rio police' criminal case was thrown out by a Brazilian court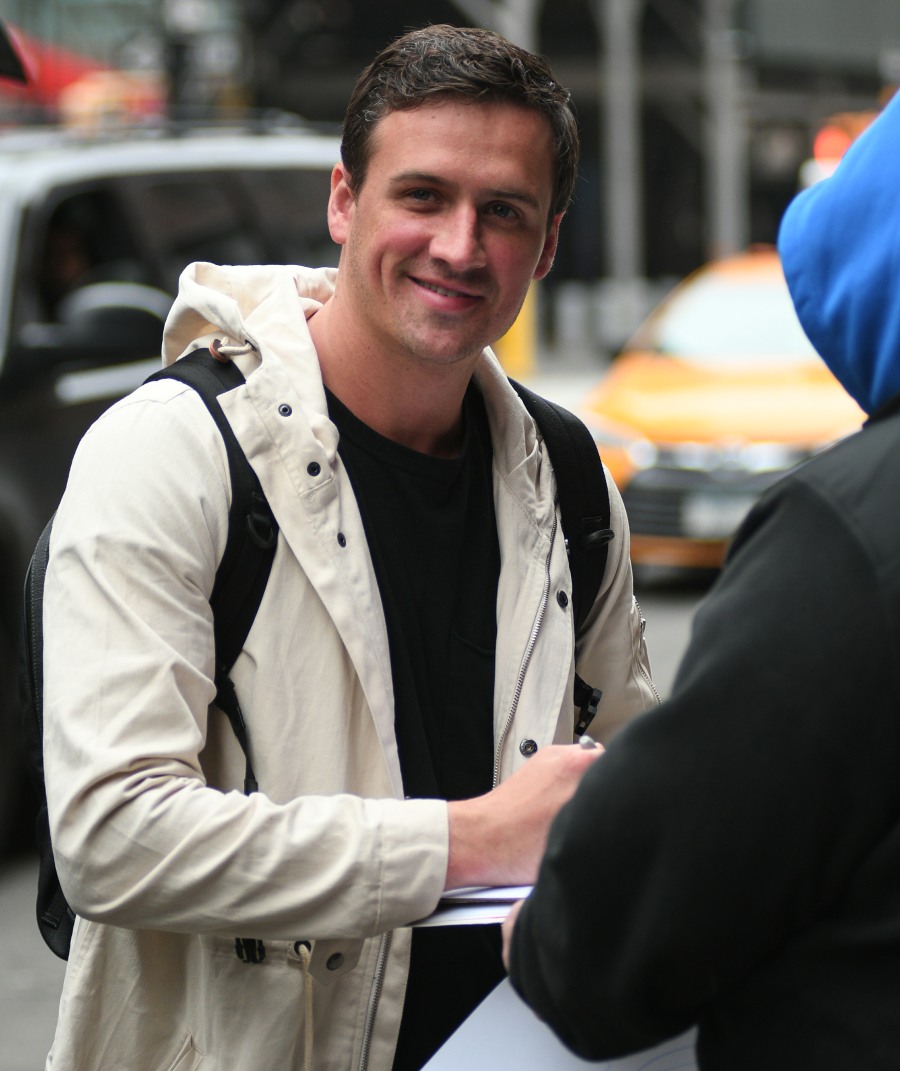 A year ago, Ryan Lochte found himself embroiled in a captivating international controversy at the Rio Olympics. It was all a self-inflicted wound in the end for Lochte, all because he lied to his mom and his mom ran to the media and everything snowballed from there. The gist is that Lochte and two other American swimmers vandalized a gas station in Rio while they were drunk and heading back to the Olympic village after a party. The actual vandalization is still being debated – some say that Lochte destroyed a bathroom, some say he only ripped down a poster. Armed security – not police, but security – held Lochte and the swimmers at gunpoint, shaking them down for money for "damages." Lochte lied about the confrontation to his mom, then he lied about it in an interview with Billy Bush. The Brazilian authorities opened a case against Lochte for vandalism and making false statements (false statements to his mom and NBC, no joke) and the whole thing just got completely crazy. Anyway, there were still some legal issues pending in Brazil, but a Brazilian appellate court just threw the case out. Lochte is FREE.
An appellate court in Brazil has dismissed a criminal case against U.S. swimmer Ryan Lochte, concluding that Lochte did not break the law in exaggerating the details of an incident at a gas station during the Rio Olympics in August. Lochte had been charged with falsely communicating a crime to authorities after he gave an interview to NBC in which he said he and three other members of the U.S. swim team had been stopped and robbed at gunpoint as the cab they were in tried to pull away from the service station. Lochte, Gunnar Bentz, Jack Conger and Jimmy Feigen had been out celebrating after the conclusion of the swimming competition at the Rio Games.
The swimmers, who were returning to the Olympic Village from a party, stopped at the Shell gas station to use the restroom. Days later, Rio police held a news conference and said the athletes had vandalized the restroom, breaking a soap dispenser and mirror, as well as destroying a poster outside the bathroom. Police concluded that the swimmers had lied and there had been no crime committed against them, prompting outrage against Lochte in media accounts around the world.
Feigen was subsequently …
Source:: Cele|bitchy – News
(Visited 3 times, 1 visits today)