R. Kelly's Alleged Sex 'Cult' and the Shield of Fame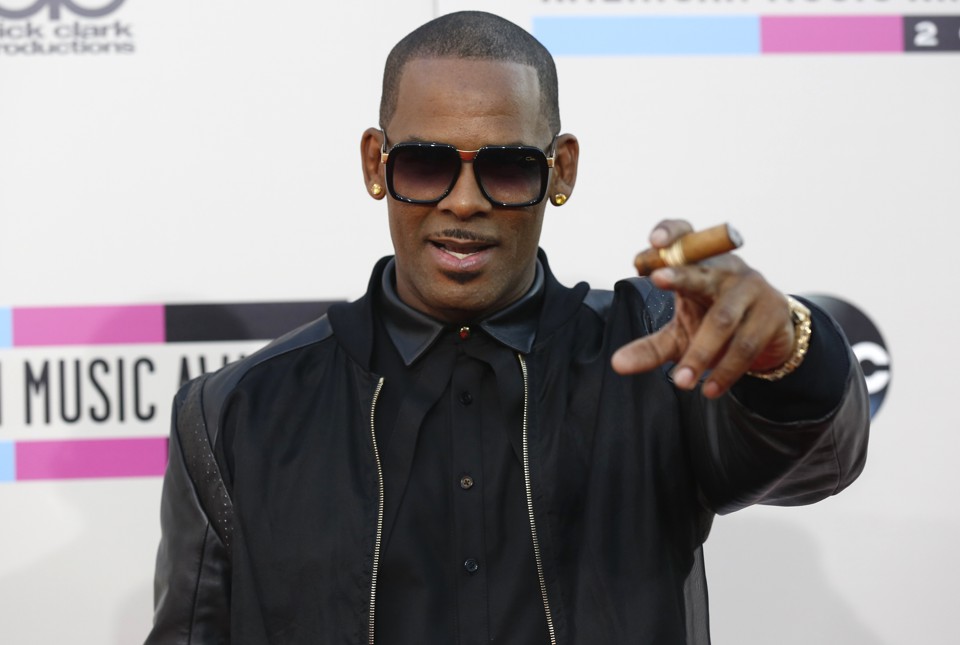 R. Kelly holds a "cult"-like grip on at least six women living in his homes in Chicago and the Atlanta suburbs, fitting with a long-alleged pattern of sexual predation, according to a report at BuzzFeed. The journalist Jim DeRogatis quotes three former members of the R&B singer's inner circle as well as the parents of two women currently said to be under his sway. On and off the record, they told him that Kelly "controls every aspect of [the women's] lives: dictating what they eat, how they dress, when they bathe, when they sleep, and how they engage in sexual encounters that he records." These sources describe instances of physical violence and other punishments toward the women for interacting with men, making unapproved contact with their families, or otherwise breaking one of Kelly's "rules." It is a harrowing and infuriating story, worth reading in full.
The pattern that emerges from DeRogatis's reporting is one of teenage girls meeting Kelly at his concerts under parental supervision with the belief that he wanted to help with their nascent music careers. He then, allegedly, kept in touch through means that circumvented the mothers and fathers: secret phone calls and rendezvous plans. After reaching the age of consent, according to the BuzzFeed report, the women move into his homes, where they begin to lose contact with the outside world; because they are consenting adults, little legal action can be taken (though Kelly has settled out of court a number of times when accused of misconduct). Kelly's lawyer says that DeRogatis's sources are simply "defaming a great artist."
Kelly already has infamous associations with unethical sexual practices. He was acquitted in 2008 after a protracted criminal case in which he was accused of urinating on a 14-year-old girl in a video tape, and his illegal 1994 marriage to the then-15-year-old singer Aaliyah is well known. Journalists, primary among them DeRogatis, have reported on other allegations against him over the years.
Why, then, would any parent let their daughter near him? The answer presented in DeRogatis's piece offers a chilling look at the way that fame and the legal system can create a cloak of impunity for men who use their influence to untoward personal ends. A parent might not let their daughter near the guy down the street who'd been repeatedly accused—even if not convicted—of sex crimes. But ongoing superstar status, seemingly, acts as its own …
Source:: The Atlantic – Culture
(Visited 8 times, 1 visits today)