Page Six: Lindsay Shookus is 'comfortable getting a lot of attention'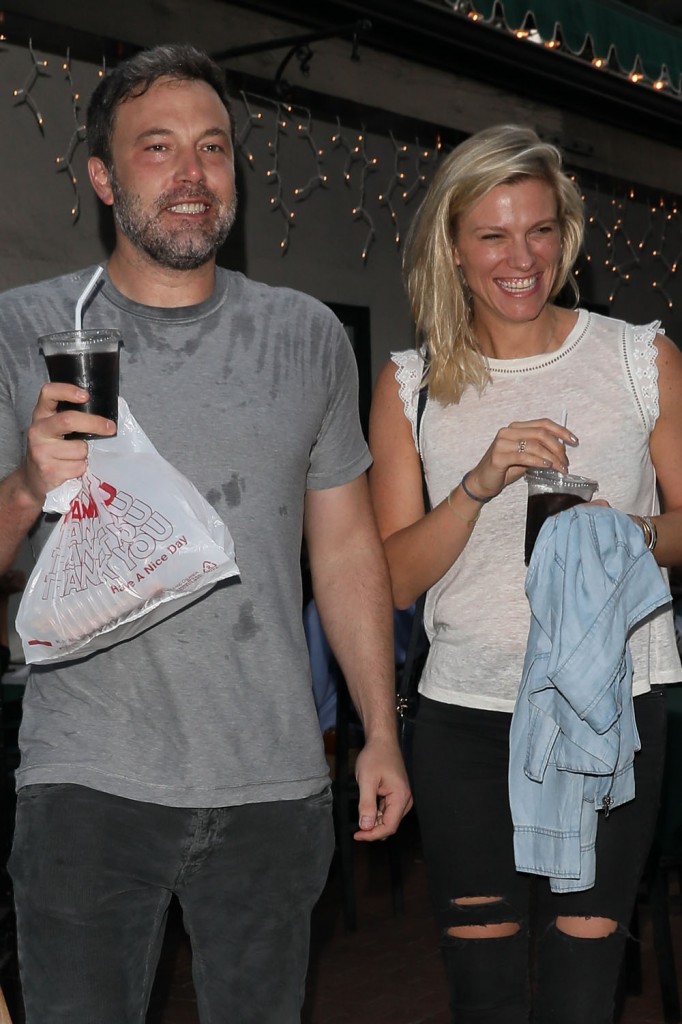 Page Six has a rather long piece on Lindsay Shookus, the SNL producer who became famous a couple of weeks ago for being the first woman Ben Affleck has openly dated post divorce. Several sources give inside quotes which have conflicting opinions on Shookus. A colleague and one publicist praise her and her work ethic and gush about how she landed Affleck. Another publicist makes it sound like she's a conniving so-and-so. The article paints her as somewhat of a player in that she's rumored to have dated Jon Hamm and Chris Noth in the period she was separated from her husband and (presumably) having a time out from her affair with Affleck, which started in 2013 if reports are correct. She hung in there, Affleck came back, and now she's getting the payoff of being the cool girl who was first seen out with Affleck. It's a long article and I'm just doing the highlights, so you might want to read it at the source if you're interested.
On how Shookus is dealing with the attention
"She's enjoying it," a colleague of Shookus' told The Post. "She never wanted to be on camera, but she's comfortable getting a lot of attention."
Affleck got her jewelery, his MO
A publicist close to the situation told The Post that Affleck "adorned [Shookus] with gifts . . . all these bracelets and rings. He was here in NYC all the time visiting her and no one knew."
On how she landed Affleck
"I can't believe that a girl from nowhere New York ruined a Hollywood marriage," said the publicist close to the situation.
Although she's a beautiful blonde, Shookus is a departure from Affleck's past rotation of A-list love interests. "He's never really dated a regular girl before," said an entertainment publicist who knows Shookus.
"He's always gone for high-profile women. He wants to date people that know and understand his life. When you're a TV producer, you understand that [Hollywood] life."
"Ben really enjoys [Shookus'] company," said a friend of the actor's. "They have a really good time together. She's very smart, and they share a lot of the interests. She's a movie buff, so that clearly always excites him."
On how great she is at her job
"The role that she has at 'SNL' now, she is very much the trusted confidante of all the talent," said the colleague, who added that Shookus has taken over the hobnobbing duties. …
Source:: Cele|bitchy – News
(Visited 8 times, 1 visits today)