Ariana Grande thanks fans after European tour: 'I hope you feel my love'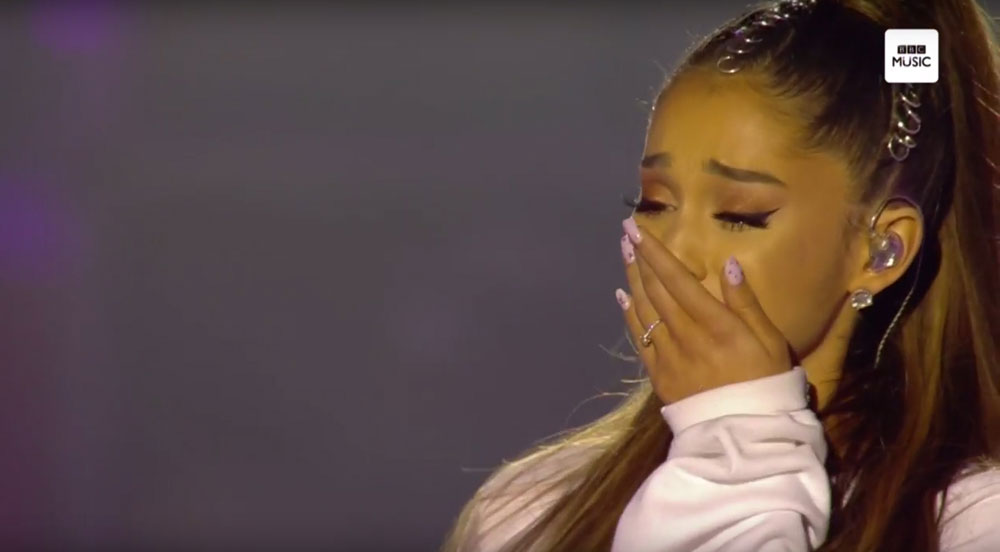 In the wake of the horrific Manchester bombing and One Love charity concert, many people have changed their opinion of Ariana Grande. She went from a pop singer who was known for licking display donuts and only being photographed from one side to a woman who handled a tragedy with grace, humility and love for her fans. After suspending her tour for a handful of dates in the wake of the attack she rallied her famous friends for One Love Manchester, raised millions for victims and then resumed her tour, carrying on with her performances like a pro. (Although canceling it would have been completely understandable too.) She also got a bee tattoo, which is a symbol of Machester, to honor the victims there. Now that Ariana has wrapped the European part of her tour, performing six concerts in France, Portugal, Spain and Italy, she has posted a letter to her fans thanking them for their support and for helping her heal at this time.
At the close of this European leg of my Dangerous Woman tour, I just wanted to thank you properly for the overwhelming love and support you've shown me, my crew, and each other during this challenging time. Spending this time with you this month has been so very healing and special! Thank you for being here. Thank you from the bottom of my heart for your generosity in supporting One Love Manchester and for helping the families as much as you possibly could. Thank you for bringing your absolute brightest, most passionate, contagious energy to these shows and for wiping my tears away. ♡ I'm immensely grateful!!!! I hope you can feel my love, wherever you are because I'm sending you all that I've got. See you so soon. ♡ @alfredoflores @dangerouswomantour
A post shared by Ariana Grande (@arianagrande) on Jun 18, 2017 at 10:09am PDT
That was really nice and a little touching. I think this has changed her, and helped show her true colors. She may have let fame get to her head for a while, but her heart is clearly in the right place. I also have a confession to make: I was listening to Dangerous Woman on repeat on Spotify earlier this year. She's one of my favorite pop singers, and her music is catchy and fun. Now I don't feel bad admitting that. Ariana resumes performances in South America on June 29th and will then tour until the end of September, visiting parts of Asia and also New Zealand and Australia.
Embed from Getty Images
Embed from Getty Images
Photos credit: WENN and Getty
Source:: Cele|bitchy – News
(Visited 2 times, 1 visits today)