Think Spring: 9 Stunning Springtime Destinations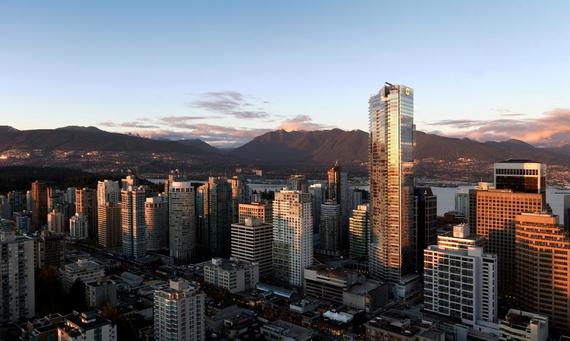 With the warm weather finally upon us, many travellers are looking to shed those cumbersome layers and book a last-minute escape.
But which destinations are worth travelling to in the Springtime? We've put together the top nine destinations that are at their most beautiful during Spring. From bustling metropolises to sandy beach locales, these are the must-visit cities to visit around the world before the Summer tourist crowd hits!
Vancouver, Canada
The trees are blossoming, gardens are blooming and the city comes alive- this is the perfect time for Vancouver's mix of cosmopolitan living and outdoor adventure to be explored. The spring is prime time to walk around in the mild weather and explore the city's gardens and parks.
New York City, USA
Life, liberty and the pursuit of happiness – no other city quite captures the United States of America's founding principles. Ripe with anticipation, every turn reveals something new and unexpected and there's no shortage of things to do in spring in New York City. See the city come out of hibernation while enjoying a stroll in some of the best city parks in the world.
Holbox Island, Mexico
Located on the north coast of the Yucatan Peninsula, Holbox Island is separated from mainland Mexico by a shallow, warm water lagoon. Possibly Mexico's best kept secret, the waters of this laid-back island are home to a diverse range of marine life including dolphins, sea turtles, flamingos, pelicans, barracuda and more!
Polignano a Mare, Italy
Known as the 'Pearl of the Adriatic', this small and unique town is home to a captivating historical centre, a jagged coastline and hidden inlets for sandy beaches. Spring is the best time to visit Polignano a Mare as temperatures are just beginning to climb, but remain mild and humidity is still low.
Kinsale, Ireland
Kinsale is located in County Cork on the southern coast of Ireland. Historically known as a port and fishing town, today it's better known for the tourist that arrive from March through May to enjoy the fresh air of a cool, Irish spring. Top endorsements by Booking.com travellers include scenery, food/restaurants/pubs and relaxation.
Antigua Guatemala, Guatemala
Due to its balance of sub-tropical and tropical climate, Guatemala is known as 'The Land of Internal Spring', and city and UNESCO World Heritage Site, Antigua Guatemala, is no exception. Historically the capital of the Kingdom of Guatemala, today it's best known for its mild climate and elaborate religious celebrations during Lent.
Lynton, Great Britain
Known for its natural beauty and unspoiled landscape, Lynton is a small, coastal town perched on top of a high sea cliff and overlooking the picturesque harbour village of Lynmouth. In the springtime, travellers can see purple orchids standing proudly amongst the lush, green grass in the valleys between the high sea cliffs.
Barcelona, Spain
There's an undeniable ease to life in Barcelona. Its glorious climate and lively beach culture dares you to live your life in the sun. For adventure, head to the Gothic Quarter, with intriguing …
Source:: The Huffington Post – Canada Travel
(Visited 7 times, 1 visits today)