Tyra Banks to star in a 'fun, edgy, modern' sequel to 'Life Size'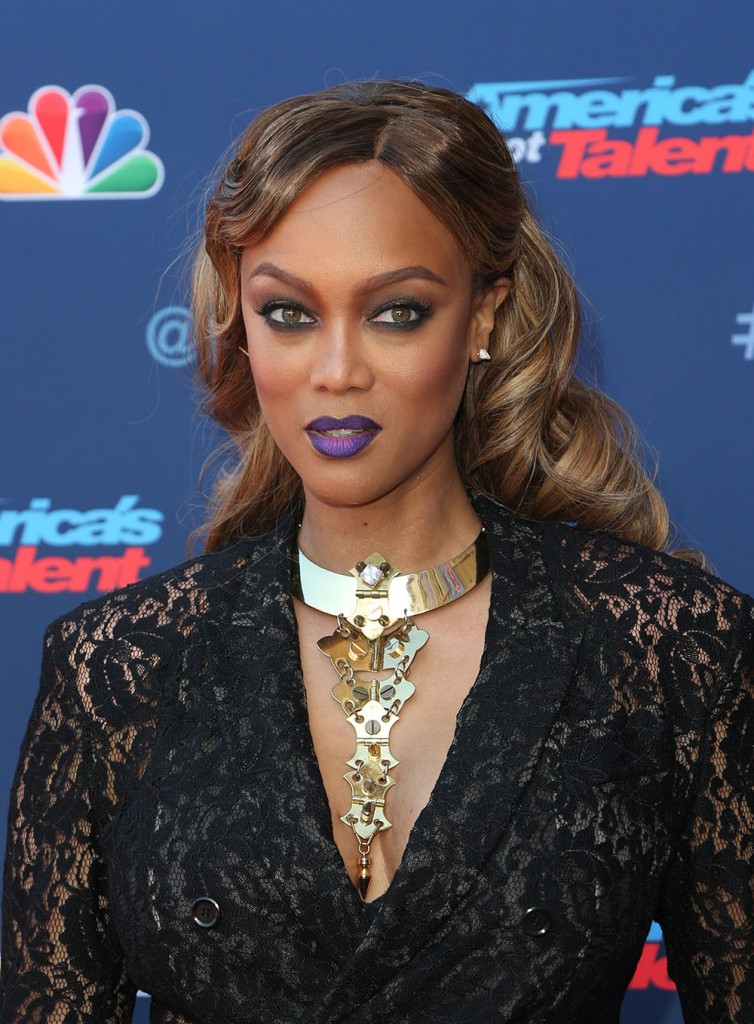 It's been 17 years since Tyra Banks played a Barbie doll come to life in the Disney Channel movie Life-Size. The film, which co-starred Lindsay Lohan (in her adorable, Parent Trap-era incarnation) turned out to be a smash and a guilty pleasure for many (guilty). Rumors about a sequel have been swirling since the early 2010s, but now, it's official, Life-Size 2 is coming your way, with Tyra Banks returning as its star.
During its upfront presentation in New York City on Wednesday, cable network Freeform (previously known as ABC Family) announced the sequel, which will premiere in December of 2018 during the network's popular "25 Days of Christmas" event – in between screenings of old Rankin-Bass animated specials, Toy Story and its sequels and, of course, Elf.
A Freeform press release says that the movie revolves around a "grown up" Eve, adding that "This time, she's magically awoken to help a young woman learn to live and love again, and along the way, Eve herself will experience the ups and downs of real life in a fun, edgy, modern Christmas movie." That sounds horrible on paper, but I have a sneaking suspicion I'm not going to be able to take my eyes off of it.
Tyra, who is about to take over hosting duties on America's Got Talent, announced the project, which she is executive producing, on Twitter. On Wednesday, she tweeted, "One word: LIFESIZE/Oops…/2 words/LIFESIZE 2."
One word: LIFESIZE
Oops…
2 words
LIFESIZE 2
— Tyra Banks (@tyrabanks) April 19, 2017
When the original Life-Size debuted in 2000, it racked up an impressive 13.6 million viewers and became a beloved cult film in the process. A sequel to the successful original has been discussed since 2012.
Back in December of 2015, Tyra told Variety that "There is no one else that can play Eve but me, thank you very much! I'm just joking with you, but yes, I am going to be Eve." Of the sequel she said "I'm really excited about it. I think 'Life-Size' is so popular that it can be a feature film because it has such a cult following, so I'm really interested to see what the ratings are going to do for that. I think it's going to be a blockbuster on TV."
As for whether or not Lindsay Lohan would be reprising the role of Casey, a girl who cast a spell that accidentally brought Eve to life while attempting to resurrect her late mother, Tyra said back in 2015 that "We have not talked about casting at all so I have no idea who is going to be the young person that will be the owner of Eve. We haven't gotten to that."
But don't count LiLo out quite yet, as Tyra told E! News this week, "I would love for Lindsay to do something." She then sent this message to her former co-star "Like, Lindsay, the last time I saw you was, I don't know how many …
Source:: Cele|bitchy – News
(Visited 9 times, 1 visits today)