Game of Thrones Season 7 photos are here & they involve Tormund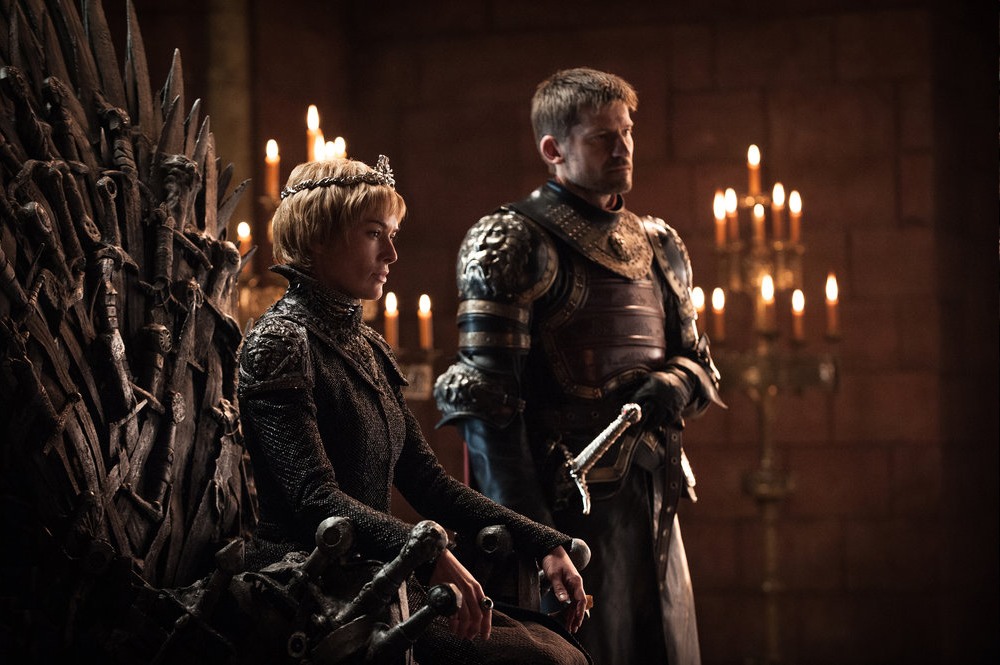 SPOILERS for Game of Thrones Season 7.
It's been a rough year, and I for one am experiencing some kind of existential angst, also known as Trump Fatalism Syndrome. I realized a few days ago that this point in the year is usually when we are gearing up for the Game of Thrones premiere, or perhaps even knee-deep in tea-leaf-reading for the first episodes. That would help me out a lot, if we had the new season to discuss right now, but unfortunately the season doesn't start until JULY. I'm not even sure we're going to be here in July ("we" being "humankind"). Thankfully, HBO did give us FIFTEEN new images from Season 7 to discuss though.
Let's start with the above image, Queen Cersei of Kings Landing, because let's face it, as much as Cersei wants to be the Queen of Everything, she is not. She is the Queen of Kings Landing. She's not even the Queen of Westeros. She's basically a mayor. And we see Jamie beside her. Note how the light is falling on his sword. I feel like that's some major foreshadowing. I truly believe …read more
Source:: Cele|bitchy
Source:: USA Culture News
(Visited 3 times, 1 visits today)